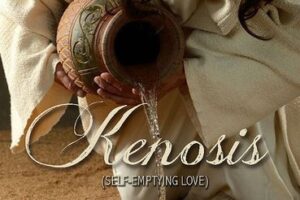 Tuesday, Thirty First Week in Ordinary Time
———————————————–
Phil 2:5-11;
Ps 22:26-32;
Lk 14:15-24
———————————————–
THE NECESSITY OF A KENOSIS
St John of the Cross says that it is not possible to reach the high state of union with God without first emptying the appetite of all natural and supernatural things. These appetites are hindrances to union with God. Let us recall the words of Jesus here; "Whoever does not renounce the desire of the will cannot be my disciple" (Lk 14:33). So long as we fail to renounce our possessions, we are incapable of receiving complete transformation in the Lord. The more we empty ourselves the more we will have the space and opportunity to fill ourselves with God.
There is a big gap between the realms of God and man. The realm of God is in no way within the reach of human senses and rational capabilities. Hence, the human being has to perfectly and voluntarily empty itself so that it can enter into the realm of God slowly and steadily. John of the Cross calls the appetite, the mouth of the will. It is opened wide when it is not encumbered or occupied with any mouthful of pleasure. When our appetites are centred on something, we become narrow; as, outside of God everything is narrow. Only when the mouth of the will is opened solely for God, we are able to rise higher to the divine realm. We can open the mouth of the will to God only when we empty ourselves completely from earthly possessions.
We have a beautiful model in the first reading of today, in the self-emptying of the Lord Jesus. He emptied himself so that he could save the whole human nature according to the plan of God. From the incarnation to the crucifixion, all that Jesus embraced was a perfect kenosis, i.e. self-emptying, to fill more of God into sinful humanity. His emptying brought grace to all of us. Let us become aware of the sacrifice the Lord has done for us and make his kenosis our own, in our words and deeds always and everywhere.
———————————————–
Responsorial Psalm: You are my praise, Lord, in the great assembly
———————————————–
Copyright ©2020 ©Springs of Living Water