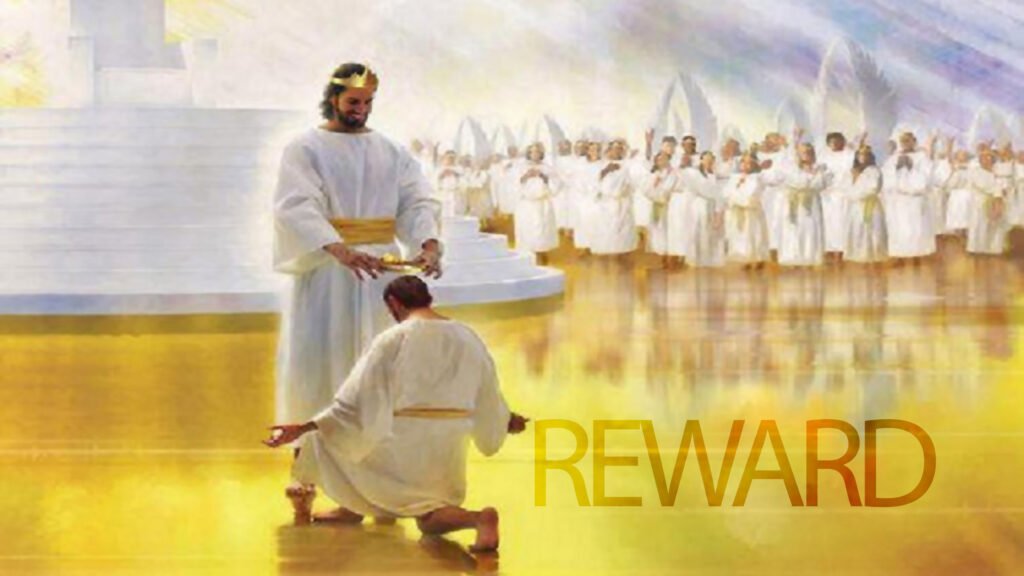 Saturday, Thirty First Week in Ordinary Time
---
Phil 4:10-19; Ps 112:1-2,5-6,8-9 Lk 16:9-15
---
DO WE DESERVE HEAVENLY REWARDS?
Jesus today teaches us the economics of the Kingdom. He tells us that our christian life is a test of how good we are in managing our lives. Our faithfulness in handling our earthly riches determine whether we can be trusted with genuine heavenly riches. Money and possessions are of no value in comparison to the rewards of salvation and heavenly glories.
We might think our life and possessions are our own to do whatever we will, but it is not so. They are God's. God has entrusted them to us till we are on earth. If we utilise them selfishly, we show that we are unfit to be entrusted with responsibility in the new heaven and the new earth.
Scripture gives us a list of Heavenly riches and rewards:
1. Rewards dealing with our nature or state of being • Being adopted as a son of God (Gal 4:4-7) • Being made blameless and harmless (Phil 2:15) • Being given eternal life (Jn 3:16)
2. Rewards dealing with work or position or rule • Being made exalted beings (Rev 7:9-12) • Being put in charge of many things (Mt 25:23) • Being given the Kingdom of God (James 2:5)
3. Rewards dealing with our inheritance or wealth • Being made an heir of God (Rom 8:16-17) • Being given the blessings of the Lord (1 Pet 10:22) • Being given unsearchable riches (Eph 3:8)
A person will be unworthy for these gifts, if his heart is fixed on earthly riches. For, the book of Jeremiah (5:25) says, "your wrong doings have kept these away; your sins have deprived you of good."
---
Responsorial Psalm: Blessed the man who fears the Lord.
---
Copyright ©2020 ©Springs of Living Water