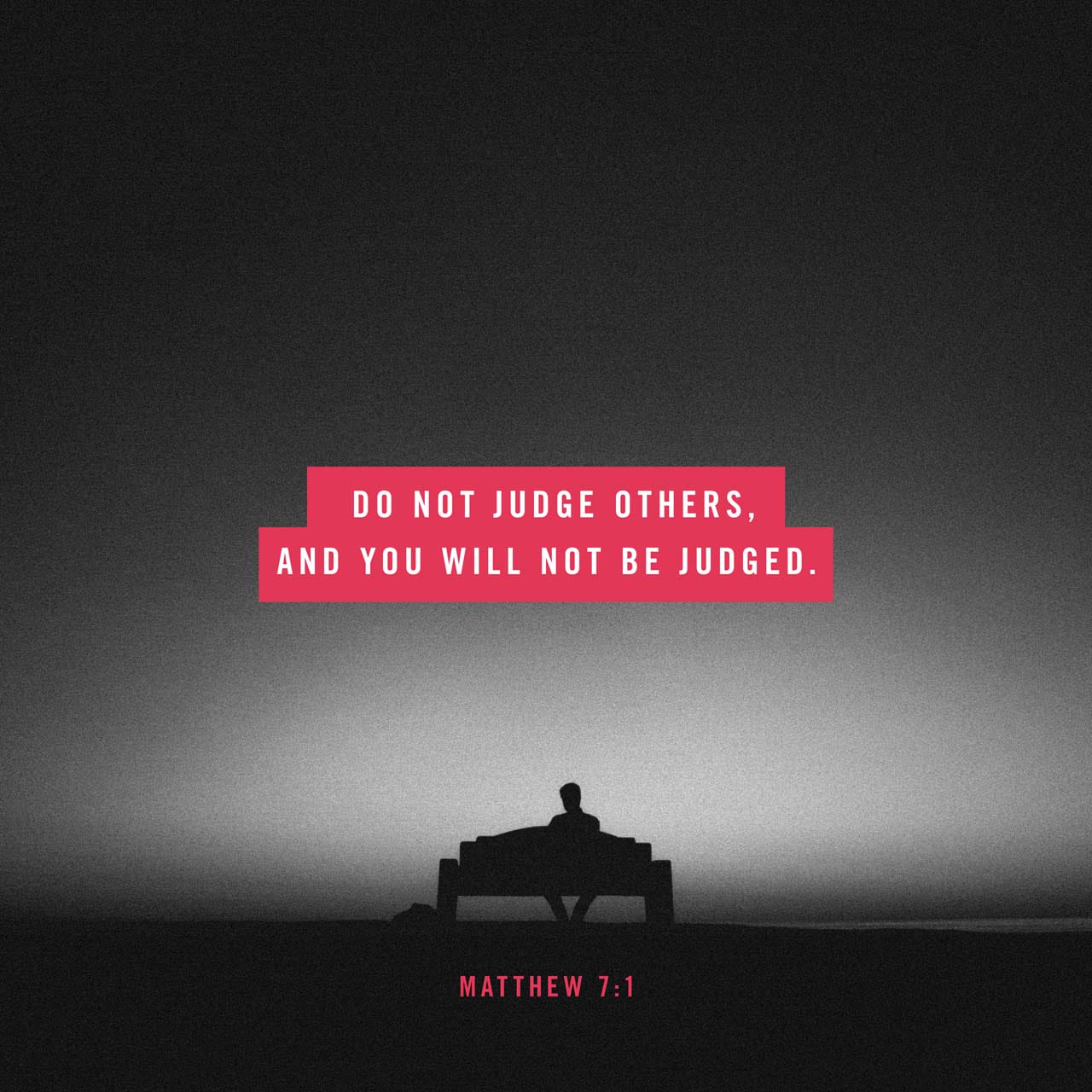 ---
MONDAY, TWELFTH WEEK IN ORDINARY TIME
Memorial of St Aloysius Gonzaga
Gen 12:1-9;                 Ps 33:12-13,18-20,22;                        Mt 7:1-5
---
LOOK AT ONESELF BEFORE CONDEMNING ANOTHER
Why are we prone to criticise and judge others? Firstly, when we judge others, we boost our self-image. By pointing out the mistakes of others, we affirm, that we are doing well with our life, that we are successful in some ways and things. Secondly, our human nature tends to take pleasure in hearing the weaknesses of others, while diminishing the weight of our weaknesses and the responsibility to work on them. Thirdly, criticising others makes us feel victorious over the other.
The scribes and the Pharisees brought to Jesus a woman caught in adultery, to be judged by him. Was their desire sincere? No. They had already made up their mind about her punishment. They probably had already gathered the stones for her execution. Jesus, however, stops them dead in their tracks, confuses the plans they were so sure of, and makes them doubt their own sense of judgement. "Let anyone who is without sin be the first to throw a stone at her." In other words, Jesus exhorts them that the weakness of the other should not boost our self-image, but remind us of our own weaknesses. Consequently, this should make us more determined in our commitment to working on them. Furthermore, this realization should make us understand that we are not victors over others, but equally weak companions of the other in this journey of growth and transformation.
Jesus, through the imagery of a person with a plank in his eye trying to extract a speck of dust in that of another, declares that no man is good enough to judge the other. Says St James in his letter: "There is one law giver and one judge who is able to save and to destroy. So, who then are you to judge your neighbour?" (Jas 4:12). Instead, our Lord invites us to show compassion and kindness towards those who have fallen. Instead of condemning, we have to help each other walk the way of perfection.
---
Response: Blessed the people the Lord has chosen as his heritage.
---
Copyright ©2021 ©Springs of Living Water  http://springs.carmelmedia.in