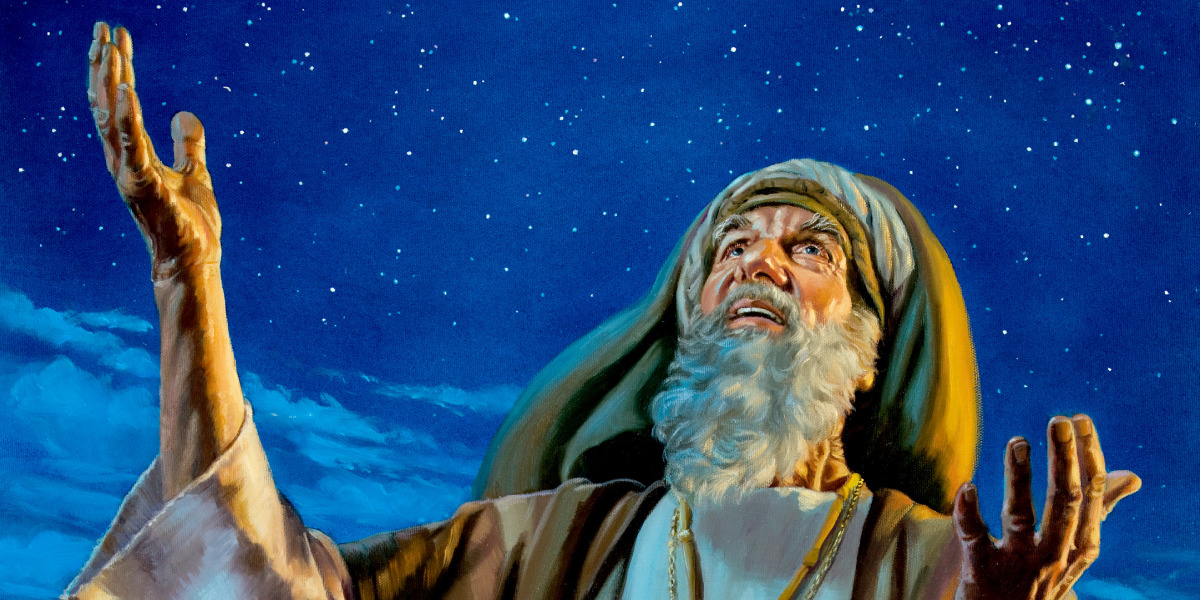 ---
WEDNESDAY, TWELFTH WEEK IN ORDINARY TIME
Gen 15:1-12,17-18;                Ps 105:1-4,6-9;                       Mt 7:15-20
---
CELEBRATING GOD'S WORKING IN OUR LIVES
We are filled with wonder when something extraordinary happens. We are 'wonder or awe-struck' also when we encounter God. The reaction that follows, however, can be either an acceptance to it in faith as God's mysterious intervention for the greater good or a rejection of it through doubt or by considering it a problem. David accepted and celebrated the wonder of being called by God to be king of Israel. On the other hand, the Israelites in the wilderness often reacted oppositely to the wonders that God worked for them; they often grumbled rather than rejoice, complained instead of being thankful and murmured rather than praise God. Scripture has many examples of such people – Judas, the religious leaders of Jesus' time, etc. – who failed to accept and celebrate the wonder of God before their eyes.
Abraham, the father of faith, had quite a few encounters with God; before all the encounters, he surrendered his intellect and will. He had enough reason to doubt God's promise of making a nation out of his descendants. He had no child and was too old, humanly speaking, to have one. His heir was to be some man of his household. However, God reaffirms his promise of granting a son to Abraham of his own flesh and blood. He goes on to make it more marvellous by promising to make his descendants as many as the uncountable stars of the heavens. Finally, he allots a huge portion of land to Abraham, from the river of Egypt to the river Euphrates. What shall a man with no child do with all this land? Abraham chooses to surrender in faith to the wondrous promises of God, and celebrate them in the decisions of his life.
Things often happen in our life, beyond our expectation and comprehension. Can we have the same attitude of Abraham to accept in faith every unimaginable and unfathomable act of God and celebrate it through our choices of life?
---
Response: The Lord remembers his covenant forever.
---
Copyright ©2021 ©Springs of Living Water  http://springs.carmelmedia.in