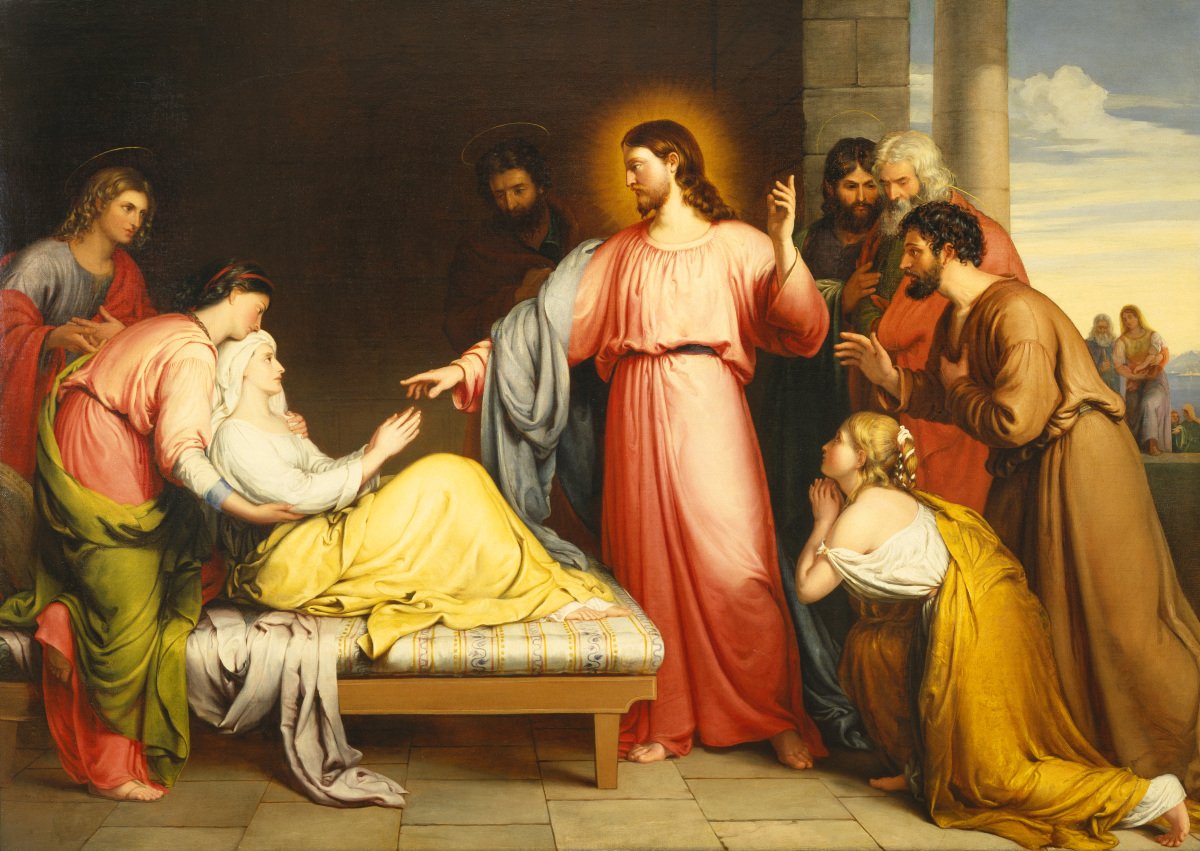 ---
MONDAY, FOURTEENTH WEEK IN ORDINARY TIME
Gen 28:10-22;                        Ps 91:1-4,14-15;                     Mt 9:18-26
---
GOD'S LOVING AND ACCOMPANYING PRESENCE
In Psalm 139, the Psalmist questions, "O where can I flee from your presence?" and himself answers from personal experience, that God is everywhere, ever holding him by the hand and leading him. The readings of today reveal this same truth of God's abiding presence in our lives.
Jacob had deceived his father and brother and hence, was on the run. He had stolen the blessing meant for his brother – a blessing of promise and prosperity to the firstborn. Having strained his relationship with his family members in this way, he was forced to flee from their presence. We can all relate to the loneliness, despair, worthlessness, doubt, regret and guilt that Jacob may have experienced. At such times there is also a temptation to hide from the presence of God, like our first parents (cf. Gen 3:8).
However, when all seems to have been lost, Jacob hears the reassuring words: "Be sure that I am with you…I will not desert you." All the blessings and promises bestowed come to fruition because God is a faithful God and is always with us. In the Gospel too we see Jesus accompanying the official in his suffering, which is depicted as a journey from the place of meeting right up to the official's house. Even in the miracle on the way, which may certainly have seemed like an interruption to the official, Jesus was present with him.
Every instructed Christian believes in Christ as Emmanuel, God with us. Yet we are often like Jacob who was never away from the gaze of God but knew it not. It remains for us to meditate and pray over this truth until the presence of God becomes not merely an intellectual affirmation, but a presence that transforms into a personal experience and begins to radiate in us. The extent to which we open ourselves and surrender to this presence, will the awareness of the Divine Presence be manifested to us.
---
Response: O my God, I trust in you.
---
Copyright ©2021 ©Springs of Living Water  http://springs.carmelmedia.in