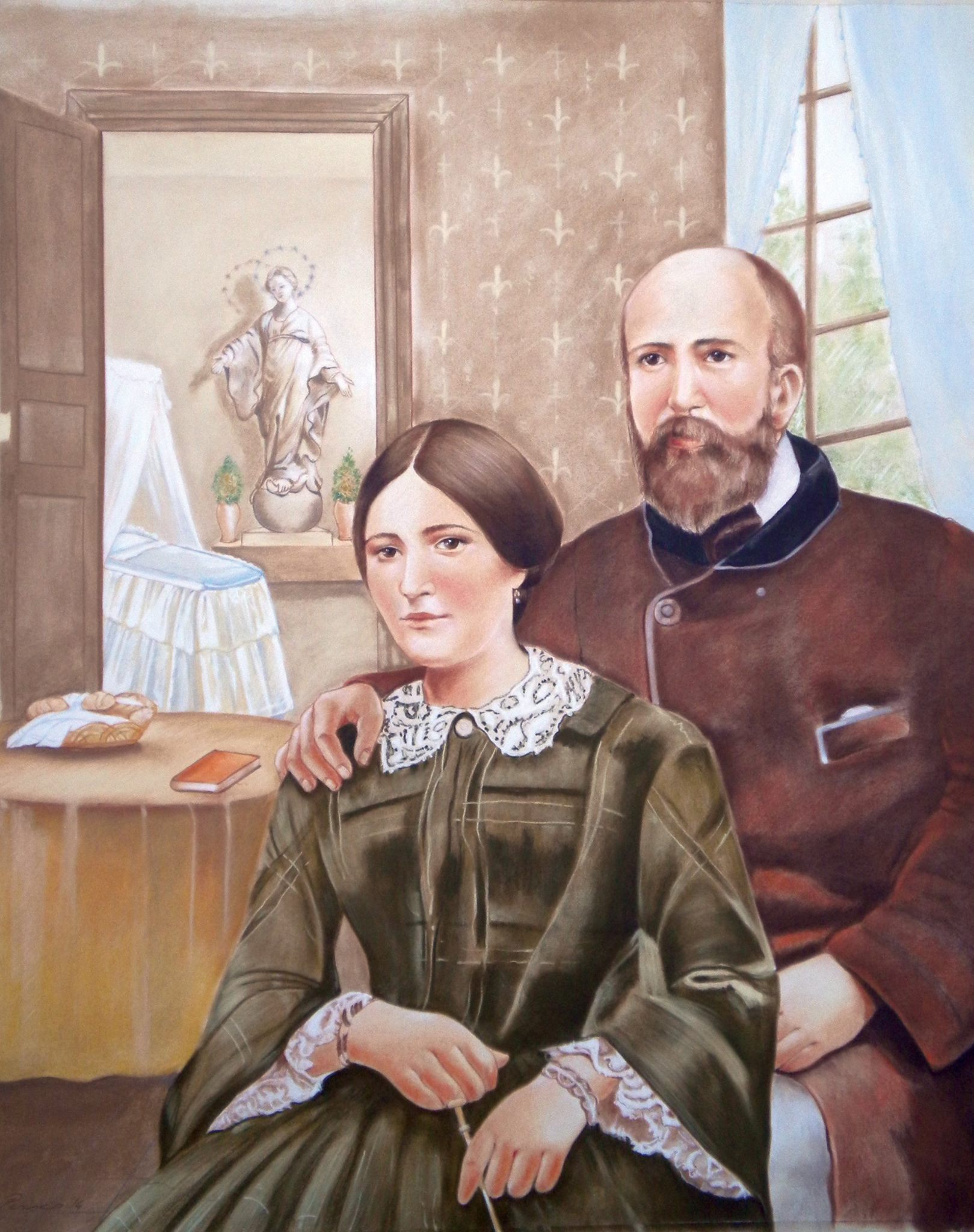 ---
MONDAY, FIFTEENTH WEEK IN ORDINARY TIME
(Memorial of Saints Louis and Zelie Martin)
Ex 1:8-14,22;             Ps 124:1-8;                 Mt 10:34 – 11:1
---
GOD COMES FIRST ALWAYS
Jesus' instructions in today's gospel seem harsh. "Anyone who prefers father or mother to me is not worthy of me." Isn't obedience to parents and elders considered a virtue? Though questions like this appear to be theological, they rise from an emotional uneasiness. Scripture is very clear in the lessons it teaches and the truths it reveals. If the fourth commandment is about honouring our parents, the first three are about loving and revering God and being obedient to his commandments above all else.
Obedience is always the surrender of the will to the one who upholds the greater value. Therefore, obedience to parents is considered honourable because they have been given the task of teaching us to walk the path of truth. Obedience corresponds to this responsibility of the parents. Jesus tries to caution us that at times parents, family members, relatives will not only fail in their responsibility of upholding the truth, but will actively work against it. "A man's enemies will be those of his own household." Therefore, if one prefers their parents over the Lord, they will reject him 'out of obedience to parents'. And that means they would be rejecting God. However, he then goes on to add that we will not be orphaned for putting him first. For, if the family bound by blood rejects us, a family united by the love of God will welcome us. To be obedient to Jesus is to walk in the way of suffering, i.e., to lose those things in life that one considers important.
Today we celebrate the lives of the parents of St Therese, Sts Louis and Zelie Martin. They remind us how each one of us can respond to God's favour in a creative way. There life was an example of true parenthood. They always submitted themselves to God's plan in everything in their lives, and led their children also to submit themselves to God's will and offer themselves in religious life.
---
Response: Our help is in the name of the Lord.
---
Copyright ©2021 ©Springs of Living Water  http://springs.carmelmedia.in