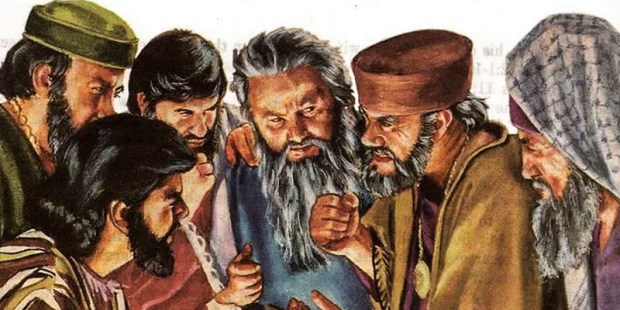 ---
WEDNESDAY, NINETEENTH WEEK IN ORDINARY TIME
Memorial of Saint Clare, Virgin
Dt 34:1-12;                 Ps 66:1-3, 5, 8, 16-17;                        Mt 18:15-20
---
ENTRUSTED WITH A MESSAGE AND PURPOSE
The word of God establishes more than once that our father in heaven is a loving God, slow to anger and rich in mercy (cf. Ps 145:8). Yet, he is a just God. He corrects the misdirected, sending them in the right direction (cf. Ps 25:8). How is God directing you and me today? How do our lives fit into his plan of salvation? What was God doing for us (the world) through the gift of his son? In today's liturgy, we are given a clear message, that which Paul declares in his second letter to the Corinthians (5:19): "God was reconciling the world to himself in Christ."
Now, there is the 'purpose' or 'mission' of taking this message to the whole world. Who has this work been assigned to? The second part of this verse answers this question – "and 'entrusting' to us the message of reconciliation.'' We, the church – the believers, the chosen, whom God has called as his own – have been commissioned. Our purpose is to deliver this message to the ends of the earth.
Now that we are well grounded in clarity of our purpose as followers of Christ, let us understand what Jesus himself tells us to do when there is a disparity in our mission, when the body of the church finds itself at conflict internally, when a brother has to challenge another, when there is a misunderstanding, ill-feeling, sadness, rejection, guilt, doubt or anger. Jesus gives the law-seeking citizens a vivid set of instructions arranged in a certain order of chronology.
First, he beseeches us to have a direct conversation with the concerned sister or brother. Secondly, he asks us to adopt a communitarian approach with a credible witness. Then he commands that the problem be addressed by the body of the church. What if nothing works? He has allowed us to move on, forgive (lose the dust) that which is a lost cause, so we may be free to continue our mission, in love.
---
Response: Blest be God, who gave life to my soul.
---
Copyright ©2021 ©Springs of Living Water  http://springs.carmelmedia.in