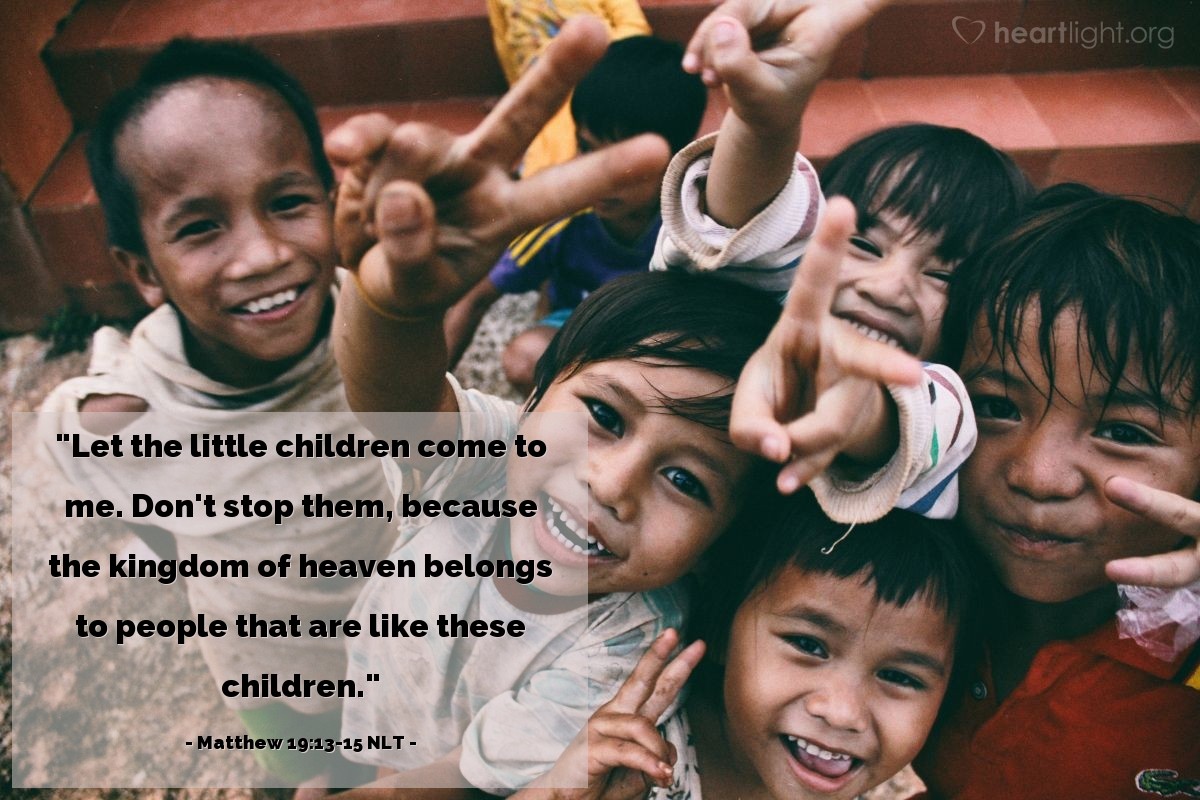 ---
SATURDAY, NINETEENTH WEEK IN ORDINARY TIME
Memorial of St Maximilian Kolbe, Priest & Martyr
Jos 24:14-29;              Ps 16:1-2, 5, 7-8, 11;              Mt 19:13-15
---
UNDERSTANDING THE HEART OF THE LORD
In the Gospel today, we have three categories of people present – the disciples, mothers and the children, and each provide us something to reflect on. The disciples considered the children as insignificant and a nuisance. The good news was only for adults, not for these children. Their Master had only time for adult problems, not the small ones of children. These disciples, in their conduct on this occasion, represent all who have narrow and limited views of the sphere of God and religion. They wanted these children to run away and play, and not trouble or encumber the Master. They had not understood yet the heart of the Lord. Do we harbour the idea that religion is only the concern of grown-ups and not something that concerns the life of our children?
The children were the responsibility of the mothers. They were most concerned about their well-being and what was important for them. These mothers bring the children, to listen to Jesus. The words of the Lord were important for the well-being of their children. Furthermore, they desired that the children be blessed by this holy man, which meant that they probably had to wait till the crowd dispersed after the men had their share of blessings. Such were the sacrifices they made, just so that their children may have some time with the Lord. But they had understood the heart of the Lord and knew he would make time for them. How much are we like these mothers in our parenting?
The children come to Jesus; they aren't afraid. Why? Because their mothers trusted this man. And they trusted their mothers. And because they acted in this trust, they were able to come close enough to see in the face of Jesus, the loving kindness of the Father, and be blessed. Even if we haven't yet had a defining experience of the Lord, are we humble enough to trust in the experience of others, especially the ones we love and respect?
---
Response: It is you, O Lord, who are my portion.
---
Copyright ©2021 ©Springs of Living Water  http://springs.carmelmedia.in