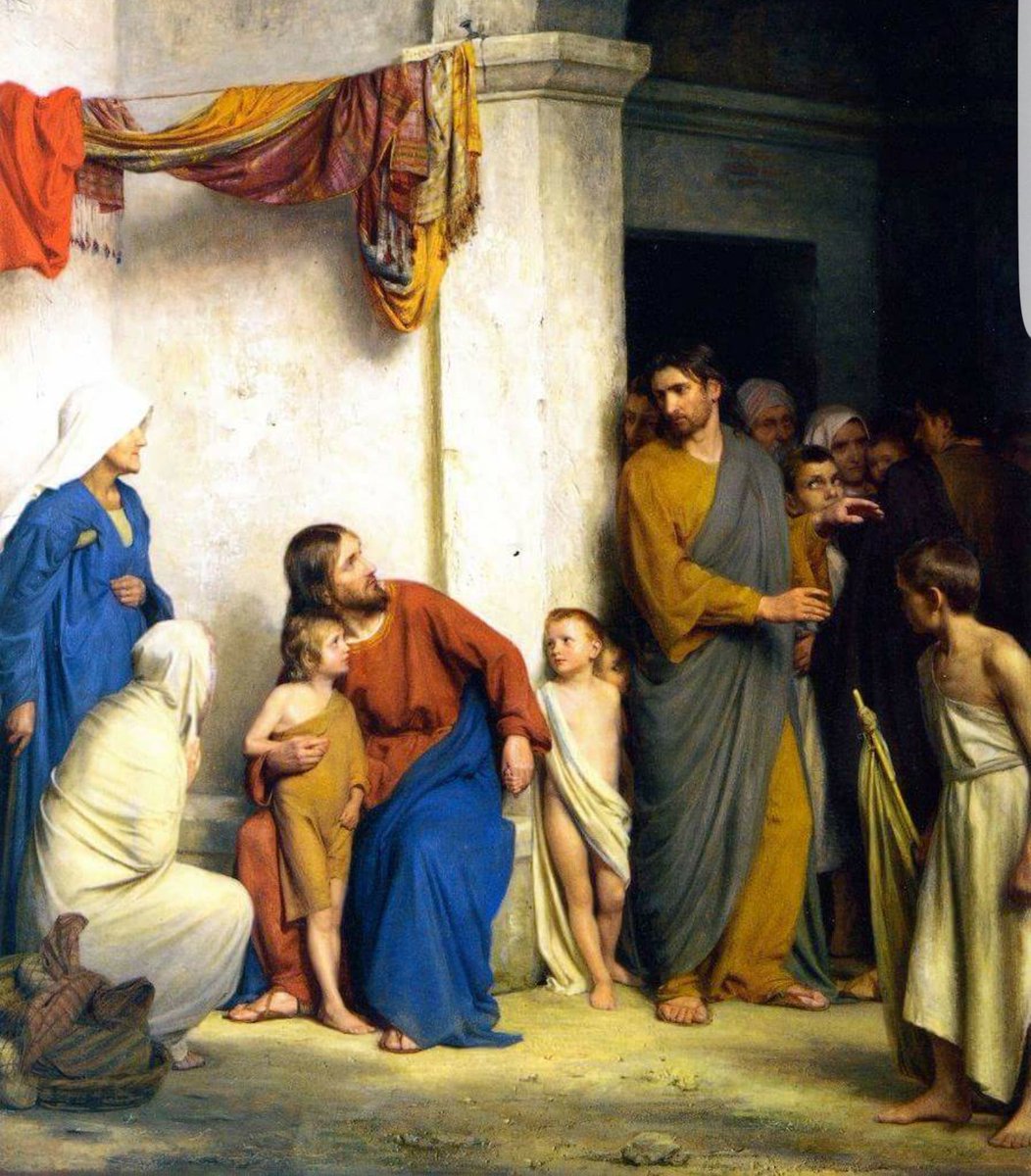 ---
MONDAY, TWENTY SIXTH WEEK IN ORDINARY TIME
Memorial of Saint Vincent de Paul, Priest
Zec 8: 1-8;                  Ps 102: 16-23, 29;                  Lk 9: 46-50
---
THE GREATEST IN THE KINGDOM OF GOD
The gospel shows the disciples debating among themselves as to which of them was the greatest. This scene occurs immediately after Jesus reveals his impending passion, death and resurrection for the second time. This shows us that the disciples had not understood yet the meaning of his words. Jesus teaches them the meaning of "greatest" with the example of a child. Jesus had total trust and absolute dependence on God just the way little children trust and depend on their parents. This trust is the first quality of true greatness.
The second quality of true greatness is an attitude of respect and service. Jesus had great respect for people. He did consider their social importance before reaching out to them. Every person is a son or daughter of God. We should treat everyone with respect and reverence as Jesus did. Like him, we need to love, welcome, serve and care for every person. We especially need to embrace those who are considered the least significant by the world. Greatness is not achieved by possessing things or having authority to dominate. In Jesus' kingdom, it can only be translated as service. Can we accept and welcome everyone as Jesus did?
In the second section of today's gospel, Jesus turns towards Jerusalem. Here, John acts as the spokesman for the group. The reason they try to stop the unnamed exorcist is that he did not belong to their "inner circle". Previously, they were not able to cast out a demon (cf. Lk 9:40). Now someone who was not of their inner circle could do so. This is a powerful message against any kind of group or institutional arrogance. John is corrected for trying to impede the work of God's spirit by his limited understanding. The third quality of true greatness is openness. Jesus invites us to be open to the world and ready to recognise his Spirit at work in every person of good will.
---
Response: The Lord shall build up Sion, he will appear in all his glory.
---
Copyright ©2021 ©Springs of Living Water  http://springs.carmelmedia.in