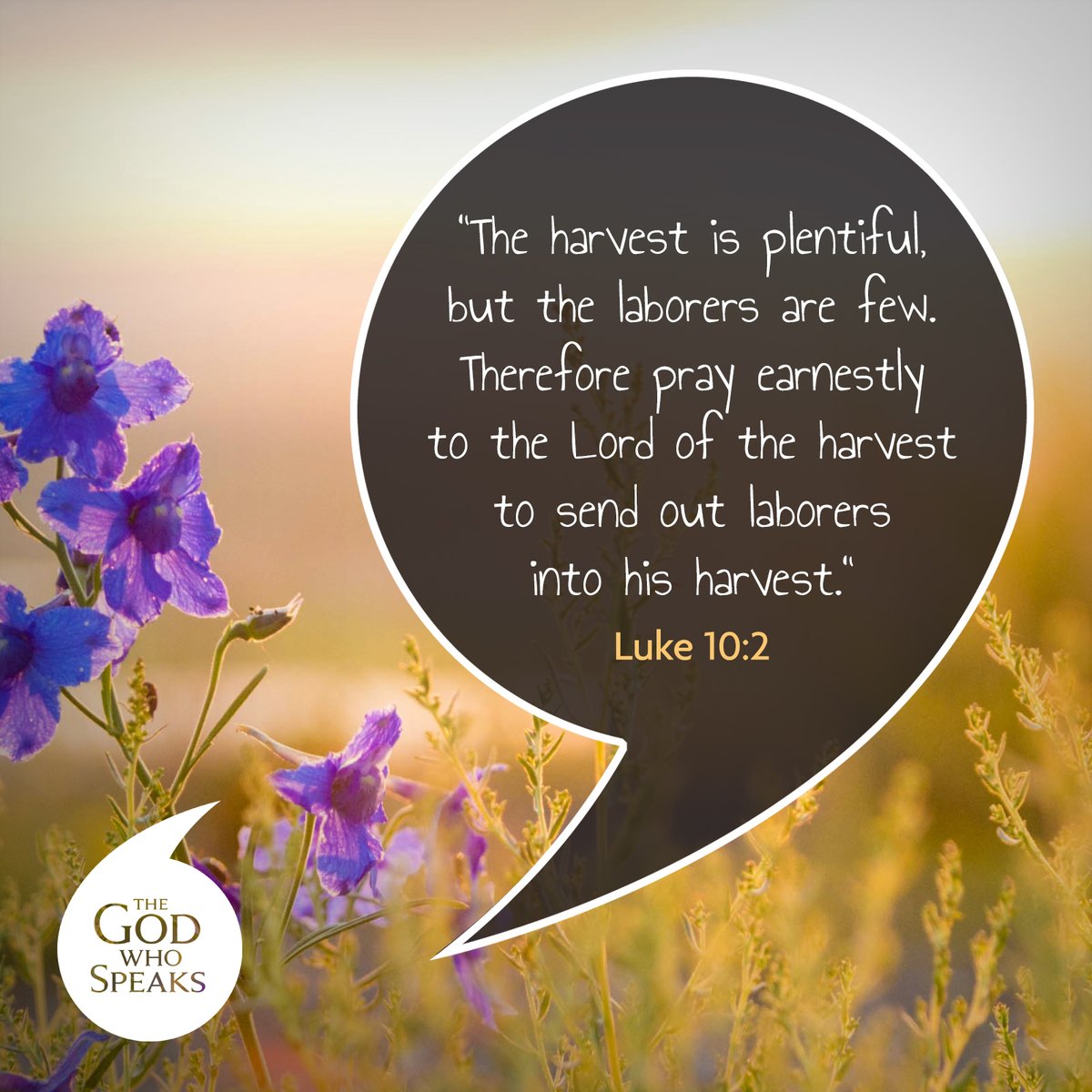 ---
THURSDAY, TWENTY SIXTH WEEK IN ORDINARY TIME
Memorial of Saint Jerome, Priest & Doctor
Neh 8: 1-12;               Ps 19: 8-11;                Lk 10: 1-12
---
MISSION ORIENTED DISCIPLESHIP
The Mission of God is the theme of today's gospel text. The first thing that is required for the success of the mission is passionate prayer: "The harvest is plentiful, but the labourers are few; therefore, beseech the Lord of the harvest to send out labourers into his harvest." God desires that we pray for the fulfilment of his plans, thus making us co-planners with him. Even in the Lord's prayer, we are taught to pray for the coming of his kingdom and the fulfilment of his will. Here is something to ponder. We pray for our dear ones, for good health and such other blessings. But do we sincerely pray for the sake of God's harvest, the salvation of souls?
The second requirement for the success of the mission is courage. There will be opposition but one must go forward. "I am sending you like sheep among the wolves." Opposition can be either from outside or from within. Complaining too much about the opposition, the difficulties, etc. while living for Christ doesn't make sense because it is already foretold. The mission must not be abandoned because of opposition.
The third requirement is a complete focus, with no distractions or detours. "Carry no purse, no bag, no shoes." They shall not be distracted by the belongings of this world, rather trust in the providence of the one who sends them. Total focus demands total trust. There is a need for detachment from people as well – "Do not greet anyone on the way." Too much time of consecrated people is lost in 'greeting people' on social networks and maintaining the many relationships they make along the way. Finally, there is a need for detachment from oneself as well, i.e., sacrifice and mortification. One shall not seek after better accommodation, better food possibilities, better facilities and comforts – "Stay in one place." Nothing is more important as the kingdom of God and the mission to proclaim it.
---
Response: The precepts of the Lord are right; they gladden the heart.
---
Copyright ©2021 ©Springs of Living Water  http://springs.carmelmedia.in