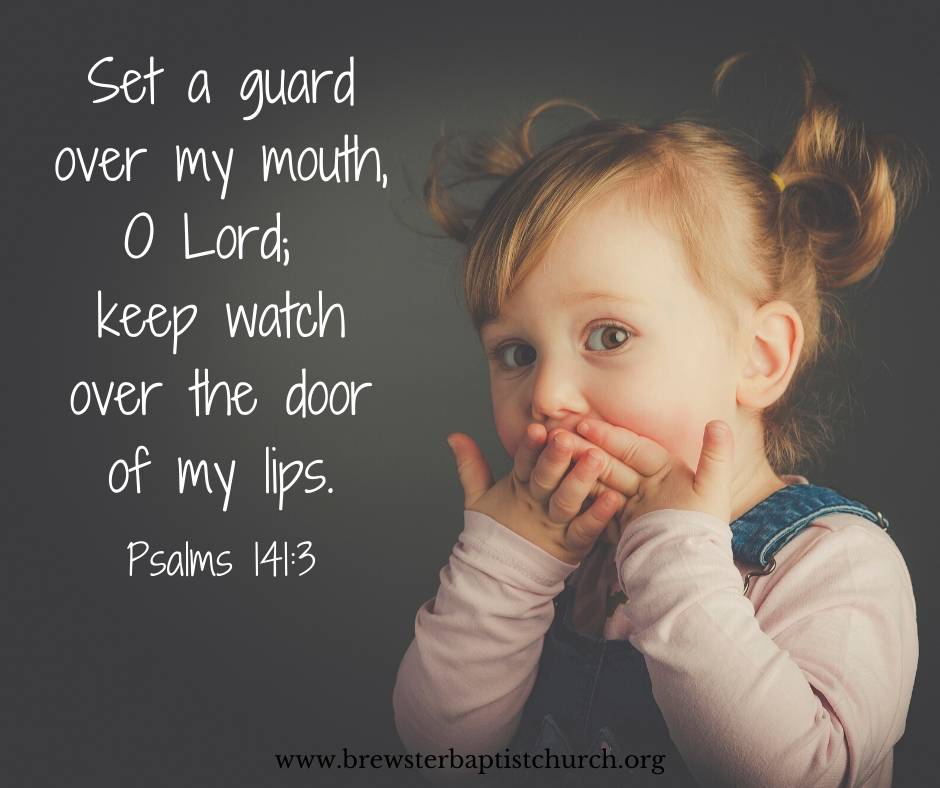 ---
SUNDAY, EIGHTH WEEK IN ORDINARY TIME
Sir 27:4-7;        Ps 92:2-3,13-16;       1Cor 15:54-58;          Lk 6:39-45
---
USE YOUR TONGUE FOR PRAISE
Anita, a bright student, invariably kept failing in her mathematics examinations. Sunil secured the first rank in his final examinations, but could not pass through a single job interview. Psychologists trace the cause of these 'blocks' to some hidden inner wound of the past. In the case of Anita, when she was in the second standard, her mathematics teacher whom she adored, scolded her, humiliating her in front of the whole class. On hearing his class teacher's complaint during a P.T.A. meeting, Sunil's mother lost her temper and called her son a 'worthless fellow' in front of his teachers. In the heat of the moment, we sometimes lose our tempers and utter rash words that we don't mean. Little do we realize that the impact of our words sketch deep scars in our victims who can't retaliate as they are subordinate to us. What is even sadder is that the victims later become victimizers, transferring their own hurts onto others causing a unending vicious cycle.
How much of our behaviour today is conditioned by events of the past, that is stored away in the subconscious mind! The words that we employ in our daily parlance have the power to make or break. This is particularly true in the case of children and teenagers. Parents and teachers have not just the moral obligation to correct them but to do so in a manner that is loving, positive and constructive. Paul advises us thus, "Do not use harmful words in talking, but only helpful words, the kind that build up and provide what is needed, so that what you say will do good to those who hear you" (Eph 4:29). Knowing the harm that our speech causes, James warns us, "Not many of you should become teachers, my fellow believers; because you know that we who teach will be judged more strictly" (Jas 3:1). He continues, "The tongue is a fire, a world of evil among the parts of the body… a restless evil, full of deadly poison" (Jas 3:6-7).
The first reading is taken from Ben Sirach, also known as Ecclesiasticus. Today's first reading is taken from what may be considered the second part of the book. This passage shows how wisdom is associated with virtue, and especially with the government of the tongue. From where does the tongue get its caustic nature? The readings of the day trace the origin of this menace to the heart. "The fruit of a tree shows the care it has had; so speech discloses the bent of a person's heart" (Sir 27:6). Jesus puts it similarly: "…an evil person out of a store of evil produces evil; for from the fullness of the heart the mouth speaks" (Lk 6:45). More than becoming aware of this reality and a superficial practise of mindfulness that is bound to fail eventually, what we really require is a change of heart. This begins by humbly accepting our own weaknesses and realising that we need the grace of God to be good and to do good to those around us. "A good person out of the store of goodness in his heart produces good" (Lk 6:45) says Jesus.
It is good to always remember that we take the place of God when we stand in front of our subordinates. Through us, they should be able to experience the compassionate and merciful face of the Father. When this happens, we radiate a love that transforms our hearers, propelling them to avenues that they never knew they were capable of ascending. And they in turn will become beacons of light to those around them. What greater reward can a parent or teacher ask for?
Therefore every parent or teacher should spend time each day in prayer beseeching the Lord saying, "Set a guard over my mouth, O Lord; keep watch over the door of my lips" (Ps 141:3). St Albert in the Carmelite Rule gives this practical advice, "Make a balance then, each of you, to weigh your words in; keep a tight rein on your mouths, lest you should stumble and fall in speech, and your fall be irreparable and prove mortal."
If you recall hurting someone with your words or if you do happen to lose your head, don't be afraid to apologize. Tell that person that you didn't mean what you said, that you are sorry and that you love and accept him/her as he/she is. This will go a long way in healing the wounds of the heart that you have caused unintentionally.
---
Response: It is good to give thanks to you, O Lord.
---
Copyright ©2021 ©Springs of Living Water  http://springs.carmelmedia.in