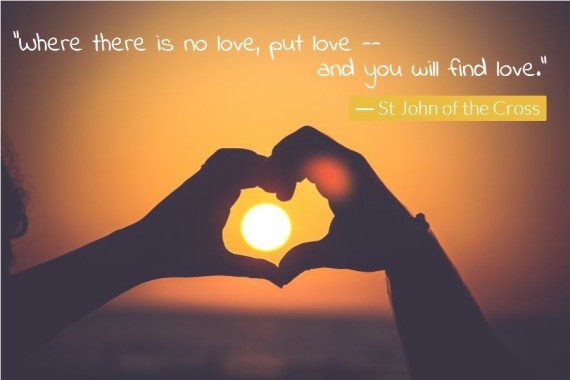 ---
THURSDAY, FOURTH WEEK OF LENT
Ex 32: 7-14;               Ps 106: 19-23;                        Jn 5: 31-47
---
PUT LOVE WHERE THERE IS NO LOVE
The best tangible example of sacrificial love is the love of a mother. A mother gives up all that she can so that her child may be happy and loved. And in return, she asks for nothing. In today's world, utilitarianism plays an influential role. A man is useful only until he can do something for the common good; once he becomes weak, he is no longer cared for. This is the reason why we find an increasing number of aged being consigned to Homes for the Elderly. What is our role as Christians in this selfish world?
In the first reading, we find the people of Israel embracing a calf as a god, over the Almighty God of Abraham, Isaac and Jacob who saved them and took care of them in the wilderness. We too have our own 'gods'. The god of money, the god of technology, the god of libations come before the God who loves, cares and breathes his own life into us. We prioritize the passing for the eternal. We show indifference to the greatest love which saved us by a brutal death, and sustains us by continual graces and blessings. Often, God is just a pain reliever and problem solver to us, nothing more.
"Put love where there is no love and you will find love", says St John of the cross. Our role as Christians in this world infested with selfishness is to be icons of selfless love. We must give love instead of seeking or yearning for it. Secondly, let God reign in our hearts and not the things of the world. This should be the sharp distinction that makes those who follow Christ stand out.
Israel had received a lot of blessings from God, as the people of Jesus' time. But they never came close to the source (God). Let our daily encounter with Christ in the blessed sacrament, daily family and personal prayers be our source of strength to detach ourselves from the world and to pour out generous and selfless love to all people in need.
---
Response: O Lord, remember us with the favour you show to your people.
---
Copyright ©2021 ©Springs of Living Water  http://springs.carmelmedia.in