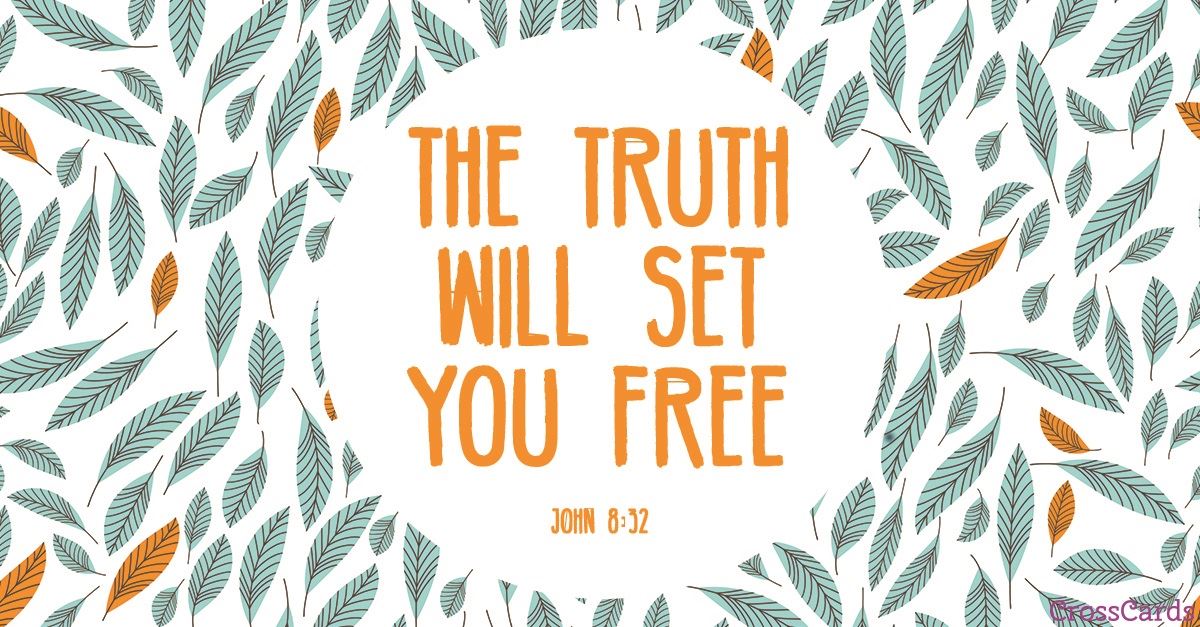 ---
WEDNESDAY, FIFTH WEEK OF LENT
Dn 3: 14-20, 91-92, 95;                      Dn 3: 52-56;               Jn 8: 31-42
---
TRUTH SETS US FREE
Today's Gospel speaks about the spiritual liberty of disciples of Christ. They believed in him and gave everything up to be his disciples. They obeyed his words and abided by them, simply because they came to know the Truth: Jesus, the Son of God, the Messiah who would set them free. But the 'righteous' Jews, because they refused to believe in the Lord's words, could not understand the truth and were still not free. Thus, they were always in conflict with him. Though Jesus has been speaking about the sanctification of the soul, the Jews were not ready to understand. Though they were the physical descendants of Abraham, they did not share in his spiritual legacy of faith and obedience as Shadrach, Meschach and Abednego did. These three were not ready to worship the golden image because they knew the truth.
For their non-compliance, king Nebuchadnezzar had threatened to cast them in a fiery furnace, but this only increased their confidence in God. They adhered to their resolution of not worshipping the idol. They trusted in the living God, and by that trust and faith chose rather to suffer and die than to sin. They, therefore, feared not the wrath of the king. They knew the truth that Nebuchadnezzar could but torment and kill their bodies and after that, there was no more that he could do. They were neither ashamed nor afraid to proclaim their faith and were steadfast in their devotion to God.
They were cast into a furnace, heated seven times over, but were unscathed by the flames. The truth about the living God first freed them from fear, and then even from the power of the fire. Their faith brought forth praises to God from the mouth of the very one who tried to kill them. May we never enter into the state of spiritual blindness like the Jews, but always be alert and ready to be amazed by God who reveals himself as the Truth to us in many and various ways.
---
Response: You are to be praised and highly exalted forever!
---
Copyright ©2021 ©Springs of Living Water  http://springs.carmelmedia.in