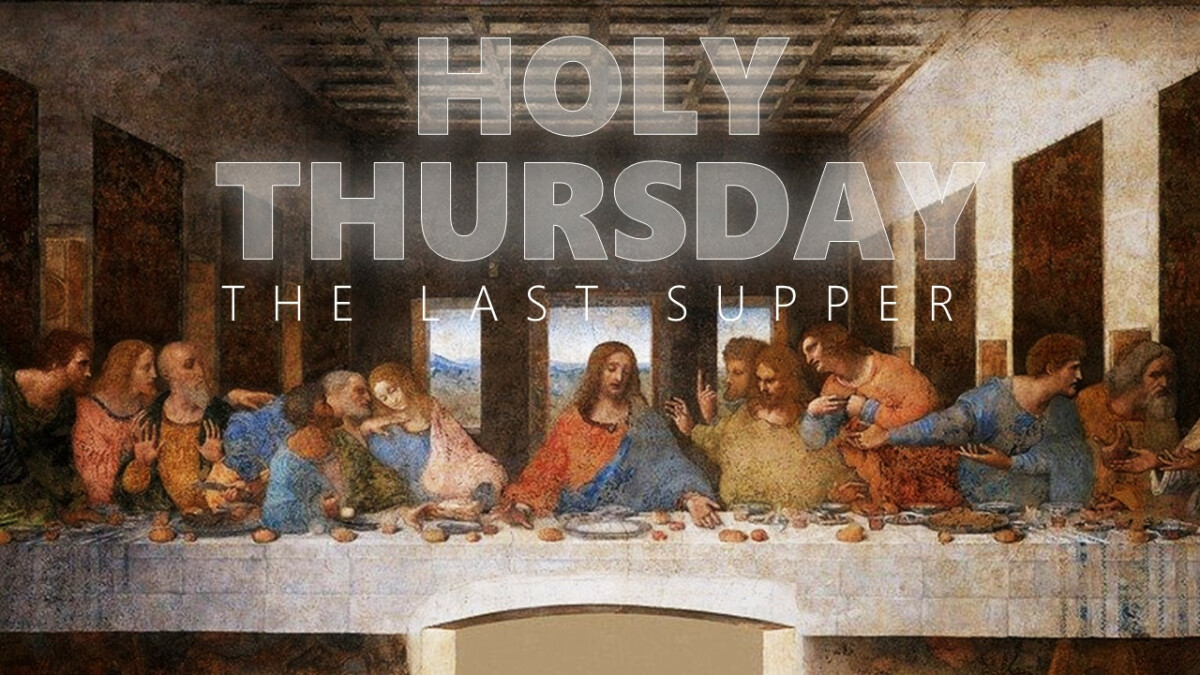 ---
HOLY THURSDAY
Ex 12:1-8,11-14;        Ps 116:12-13,15-18;      1 Cor 11:23-26;         Jn 13:1-15
---
THE MYSTERIES OF THE LAST SUPPER
Today, we commemorate the event of the last supper of Jesus with his beloved disciples, during which he instituted the sacrament of the Eucharist, sharing his own body and blood as the food of eternal life in the form of bread and wine, a prefiguration of his forthcoming death on the cross.
The Last Supper was a personal event, special in many ways.
Jesus loved 'his own' so much that he desired to have this final fellowship with them in that upper room as a kind of farewell.
Secondly, However, it was not just a goodbye; in the sharing of his own body and blood in the form of bread and wine, he established a new way of being with them, a way by which they would always be united, and nothing could ever separate them again – the Sacrament of the Eucharist.
Thirdly, by washing their feet during the meal he revealed to them the intensity and the nature of his love, that they may understand and then imitate.
Fourthly, it was a revelation of his death and resurrection which was about to take place, which they understood only later when they sat at the table once again with him after the resurrection.
Finally, it was the moment when he bestowed on them the final 'power'. He had already granted them the power to preach, to heal and to cast out demons. Now, they were to become an alter Christus, i.e. 'another Christ' in the world.
Encouraging us, the new disciples, to meditate on the Last Supper and its mysteries, the Church celebrates three main events today: the Institution of the Eucharist, the Sacrament of the Priesthood and the Commandment of Love. Through the Eucharist, we are encouraged and strengthened every day; through the Sacrament of the Priesthood, we receive sustenance and guidance in our spiritual life; through the commandment of love, we learn about Christ's love for us, and grow in our love for him and his kingdom.
In this sacred mystery, the Holy Eucharist, God makes a self-gift of Himself in Jesus. God, like a nursing mother, personally bends over as it were, to feed us with His very own substance through the Eucharist, so that we might be empowered to live, in and through Christ in a God-like manner. Let us ponder, what in our lives needs to change if our actions are to be a true reflection of God's self-giving love? Am I willing to 'wash the feet' of persons who need my help, even of those I might dislike? Let us ask the Lord to grace us with himself, that we might resemble Him in our lives, and with His love, be able to offer our lives in humble service.
---
Response: The cup of blessing is a participation in the blood of Christ.
---
Copyright ©2021 ©Springs of Living Water  http://springs.carmelmedia.in