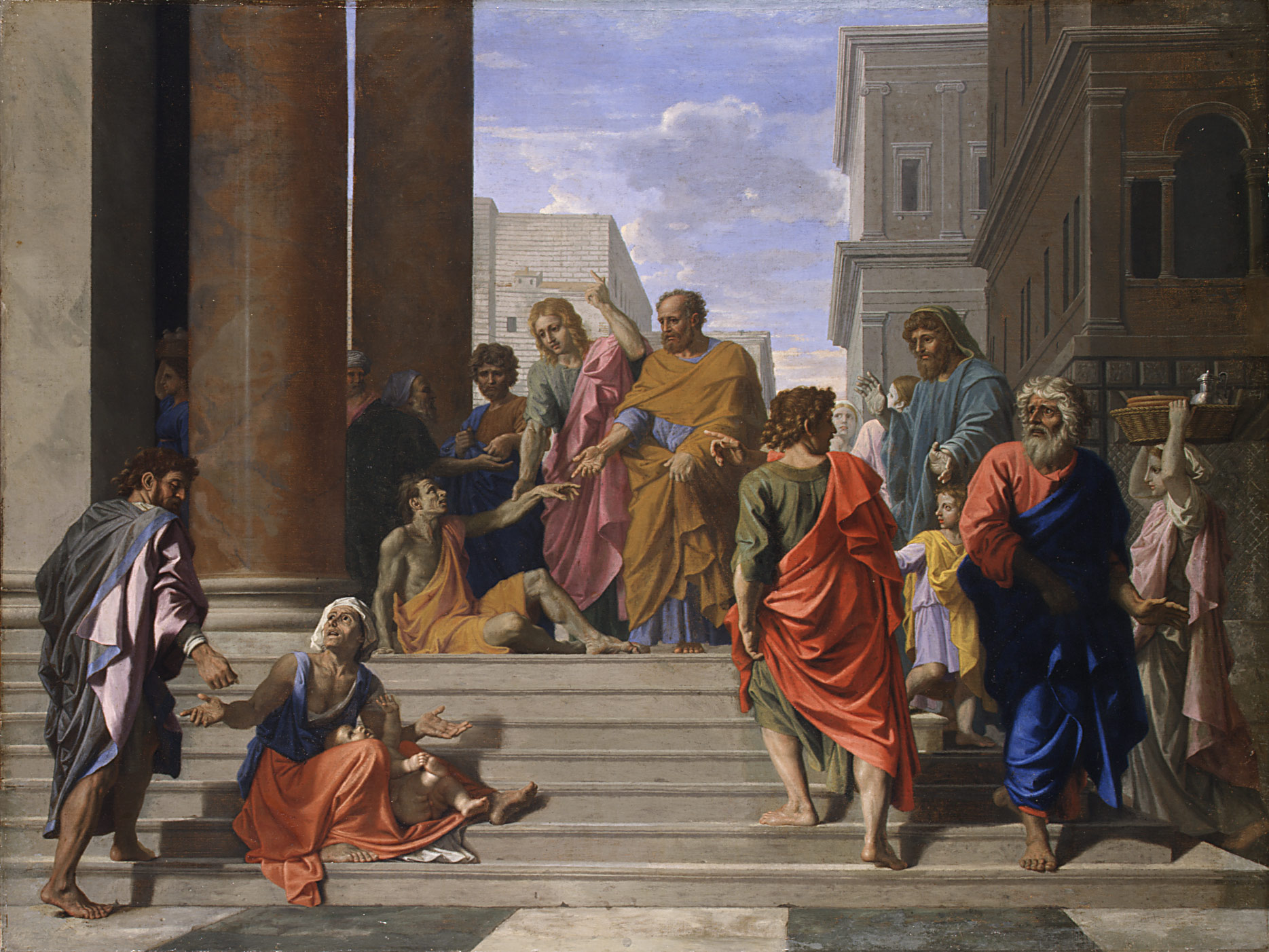 ---
THURSDAY, EASTER OCTAVE
Acts 3: 11-26;                         Ps 8: 2, 5-9;                Lk 24: 35-48
---
SHARING OUR FAITH IN CHRIST
Peter and John's miraculous healing of the lame beggar draws attention of the crowd into the outer court of the Temple, as all knew him and were amazed that he was walking now. Peter seizes this opportunity, much as he did at Pentecost, to proclaim the good news of Christ. His sermon will help us understand what is necessary to be evangelize. What did Peter preach?
CONVICTION: Peter's sermon is full of conviction about the resurrection of Jesus. He speaks of who Jesus Christ is. Is he a mere man who had some good moral doctrine? No. He is much more! He is the Saviour and Lord, prophesied about in the Old Testament, crucified according to God's plan, but risen from the dead as he predicted, then he will come at the end of the world to judge the living and the dead. Every testimony, every proclamation of the gospel, every sharing of the faith must have as its foundation a conviction of the truth of Jesus Christ as our Lord and Saviour.
CONVERSION: Peter speaks about the forgiveness of sins. "Repent and return, so that your sins may be wiped away." If God is so gracious as to offer forgiveness and eternal life in his kingdom to those who crucified his son, how much more will he offer the grace of salvation to every sinner who repents! One cannot be a good witness to the gospel truth, if one does not first recognize and acknowledge how sinful he is and how merciful God is.
CONSECRATION: Peter invites them to a life of holiness. God is not promising material blessings. Rather, he promises that Christ will be active in us to sanctify us, by liberating us from the slavery of sin. The sharing of the good news must always carry with it a call to walk the path of holiness by consecrating oneself purely to him who created us and loved us. Easter Octave
---
Response: O Lord, our Lord, how majestic is your name through all the earth!
---
Copyright ©2021 ©Springs of Living Water  http://springs.carmelmedia.in