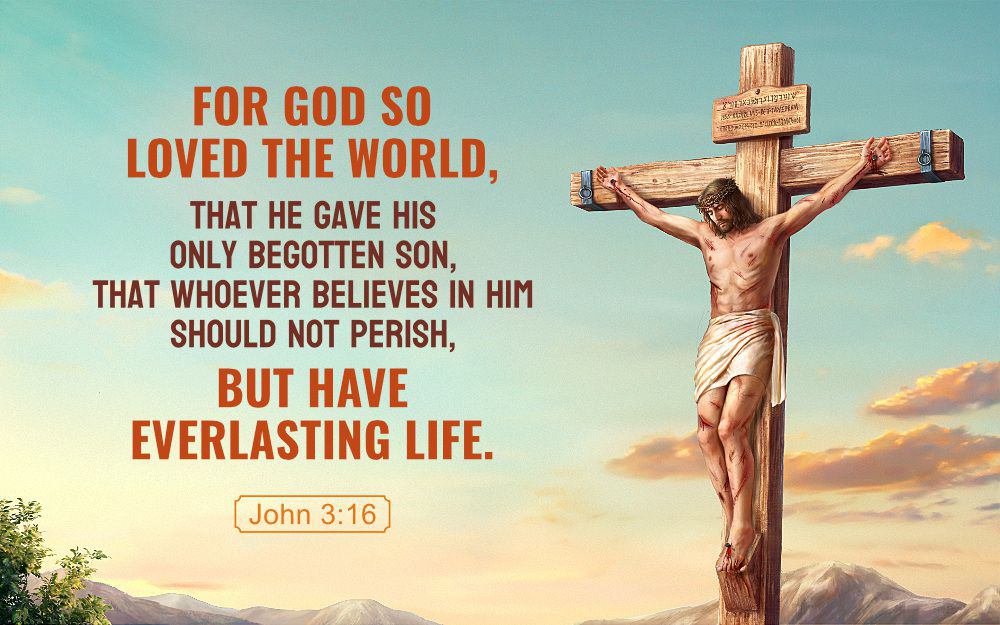 ---
WEDNESDAY, SECOND WEEK OF EASTER
Acts 5: 17-26;                         Ps 34: 2-9;                  Jn 3: 16-21
---
GOD SAVES BECAUSE HE LOVES
What is the purpose of Christ's coming into this world? To save it. "You shall call his name Jesus for he will save his people from their sins" (Mt 1:21), said the angel to Joseph. By his death, Jesus accomplished what he came to do. God's love was demonstrated in the sacrifice of his son to save his people from the consequence of their sins. In saving the world, Christ ensured that we will not perish but have eternal life. Those who believe in Christ are no longer under condemnation; instead, they will have eternal life.
The gift of Christ is everlasting life with God. It is not just that we are going to live for a few more years of the life we have now, but for eternity, a life far greater with no more tears and no more sorrows. The emphasis of the Lord's discourse in the gospel today is on the astounding greatness of the gift. The Father gave his best – his son – for us. Why? Because he "loved the world so much." We will never really grasp the greatness of this love, of this gift of the only begotten son, of the grace of salvation.
What should our response be to this unfathomable love of God? To acknowledge the truth of his love even if we cannot grasp it, and to accept the gift of his son through a proclamation of our faith in him.
How do we proclaim our faith in him? By living in the truth of the gospel. And in doing so, we come into the light from the darkness of sinful tendencies, and, in turn, become a light to others in imitation of the son who became the Light of the world.
How do we become lights in the darkness? Through our good works. Good works are the result of faith in Christ. They do not lead to salvation; faith in Christ leads to salvation. Good works flow out of the person who is already saved.
---
Response: The lowly one called, and the Lord heard him.
---
Copyright ©2021 ©Springs of Living Water  http://springs.carmelmedia.in