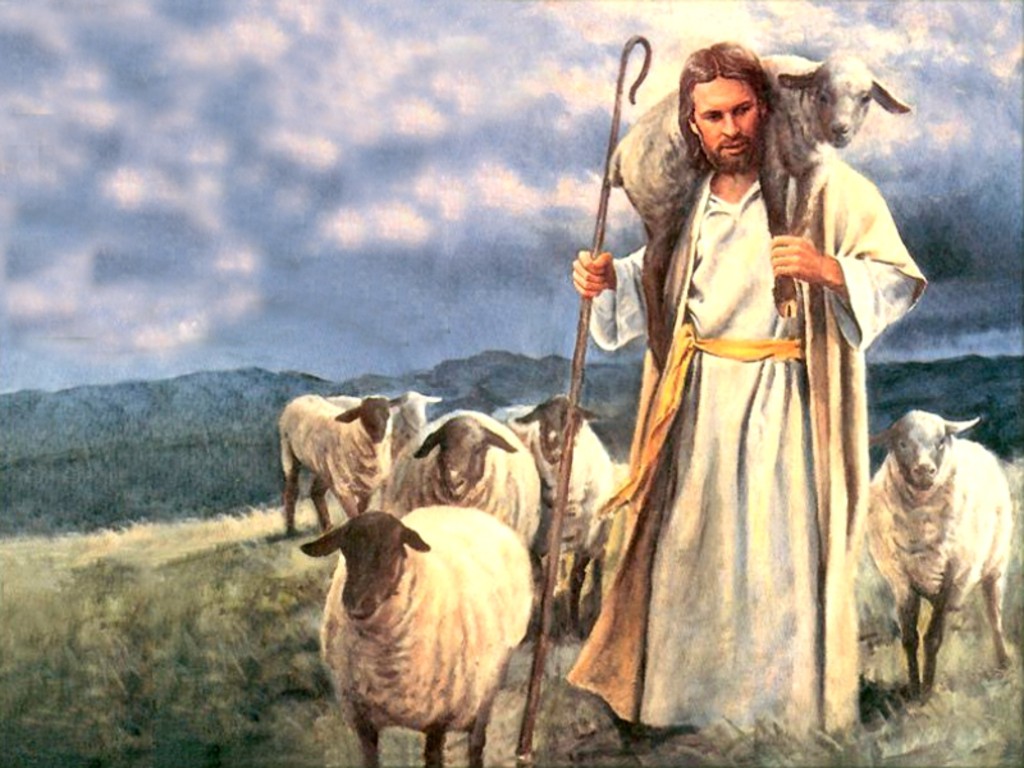 ---
MONDAY, FOURTH WEEK OF EASTER
Acts 11: 1-18;                         Ps 42: 2-3; 43: 3-4;                Jn 10: 1-10
---
JESUS IS ALWAYS FAITHFUL
Jesus is the fulfilment of the Old Testament. Several prophets promised that God would come to shepherd his people. "He will feed his flock like a shepherd; he will gather the lambs in his arms, and carry them in his bosom, and gently lead the mother sheep." (Is 40:11). "I myself will be the shepherd of my sheep, and I will make them lie down, says the Lord God." (Ez 34:15). Shepherding the sheep was the major occupation in those days throughout Palestine. The people who took care of the sheep belonged to one of the lowest socio-economic classes. Two things were expected of them – to provide for the sheep and to protect them.
In today's gospel, Jesus says, "I am the good shepherd. The good shepherd lays down his life for the sheep". This implies two things: Firstly, it implies that the good shepherd is willing to give up his life for the sheep. Jesus as the shepherd laid down his life for our sake and reconciled us with God. Secondly, it also implies that bad shepherds also exist. They are not bothered about the wellbeing of the sheep. They do not protect the sheep from the beasts. They fail to be sincere in their 'love' for the sheep, especially in times of tribulation.
Jesus knew his own and had formed a strong bond of love with them. He remained faithful to the relationships he shared with his heavenly Father as well as with his disciples. That is how he fulfilled the promise of the Old Testament. In the modern world, it is hard to find people who are genuine, who would be faithful to their relationships no matter the cost. In fact, let us introspect. How often do we stop to reflect on the strength of our relationships – with God and with others? How often do we examine the measure of our faithfulness in these relationships? How often do we test the quality of our love? Jesus showed his everlasting love by dying for us.
---
Response: My soul is thirsting for you, the living God.
---
Copyright ©2022 ©Springs of Living Water  http://springs.carmelmedia.in