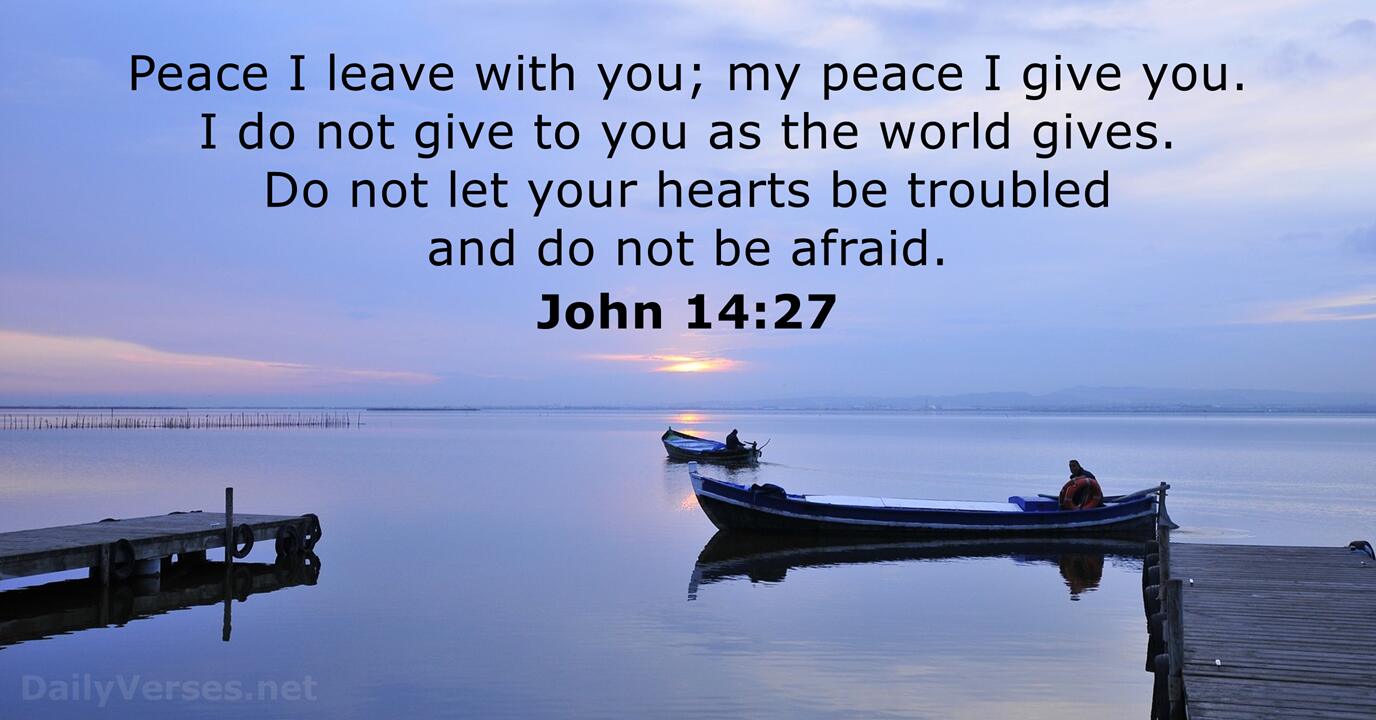 ---
TUESDAY, FIFTH WEEK OF EASTER
Acts 14: 19-28;                       Ps 145: 10-13, 21;                  Jn 14: 27-31
---
THE PEACE THAT COMES FROM HIS PRESENCE
Today, the liturgy of the word invites us to have a true and real experience of the peace that comes from the presence of Jesus in our lives. The human person is a weak being and this weakness is manifested in various ways. However, we can all share in Saint Paul's experience of weakness – "when I am weak, then, I am strong" – by learning to live in peace born of constant awareness of the presence and help of the Risen Lord.
Jesus knew that his absence would make a significant change in the lives of his disciples. Therefore, he promises the peace of his presence. This peace is not a passive and passing experience but an experience that causes one to rejoice and fills one with zeal for the Lord's work. Jesus highlights his relationship with his Father as well as that with his disciples. He desires that just as he and the Father are one, so also his disciples remain one with him. This is the foundation of the peace that he promises – being united with him. This peace is seen in the life of Paul in the first reading, which narrates how he was being persecuted by the Jews. There is no fear, only greater fervour. He did not let the 'stones' of persecution, opposition and rejection, crush his peace or his zeal, but "stood up and went" on to carry the gospel to more yearning hearts.
We live in a world where people may be more technologically connected than ever before, yet find themselves troubled and lonely. The world is in search of the peace that comes from the constant sense of the presence of the Lord. Especially we who believe, are called to be its bearers to others. But how can we share something if we do not possess it yet? Let us sincerely ask ourselves therefore: Am I filled with the peace of knowing that Christ is with me, that he is in me?
---
Response: Your friends make known, O Lord, the glory of your reign.
---
Copyright ©2022 ©Springs of Living Water  http://springs.carmelmedia.in