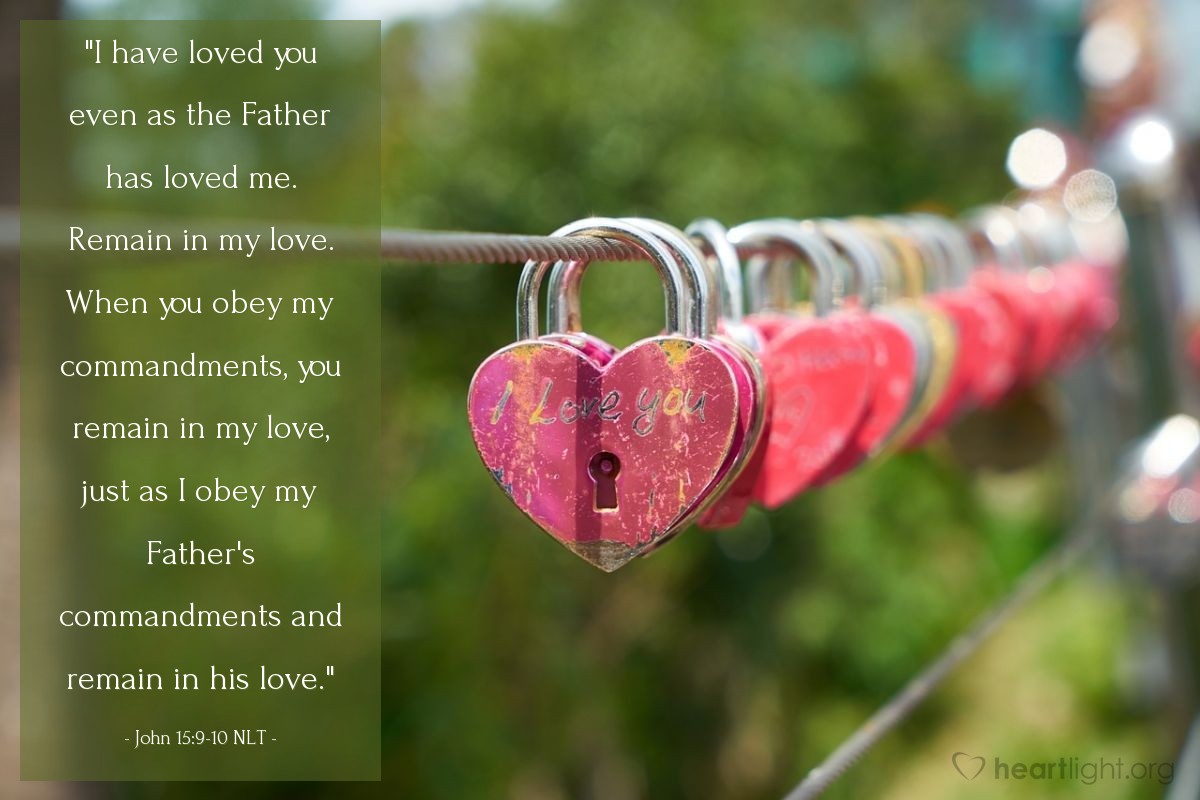 ---
THURSDAY, FIFTH WEEK OF EASTER
Acts 15: 7-21;                         Ps 96: 1-3, 10;                        Jn 15: 9-11
---
TAKE AWAY LOVE, AND OUR EARTH IS A TOMB
Everyone desires to experience joy and to feel loved. Jesus tells us that he loves us as deeply as his Father loves him. Think about that for a moment. Who are the people we love most deeply: our spouse, children, parents, a very good friend? How much do we love Jesus in comparison?
Truly, love is the greatest gift one can give another. Yet, sadly, love is something that we often take for granted. Saint Paul talking about love in his first letter to the Corinthians says: "The greatest among these… is love." Can we imagine our life without it? What a horrendous life that would be, having no one who loves and cares for us! This is because we human beings are created with a great capacity to love along with a need to be loved.
That need for love, can only be fulfilled by the love of God, just as the capacity to love can only be exercised in full in loving God. Thus the deepest and most beautiful relationship a human being can build is with God. Jesus, being both human and divine, desires to be that bridge that unites God and man in a bond of love. "As the Father has loved me, so I have loved you. Remain in my love." Jesus not only loves us with all his heart, he desires that we also love others deeply. He invites us to think about the people we love and who love us. Do they know how much we love and appreciate them and their presence in our life?
Today may be a good time to let them know how much they mean to us. They are a gift. And we are blessed because of them. But let us not confine our love to those from whom we receive love. Rather, like the Lord, who opened his heart to the whole world, let us to allow our love to flow out unrestrained towards anyone who needs it most. Let's spread love with haste and without reserve.
---
Response: Tell among all the peoples the wonders of the Lord.
---
Copyright ©2022 ©Springs of Living Water  http://springs.carmelmedia.in