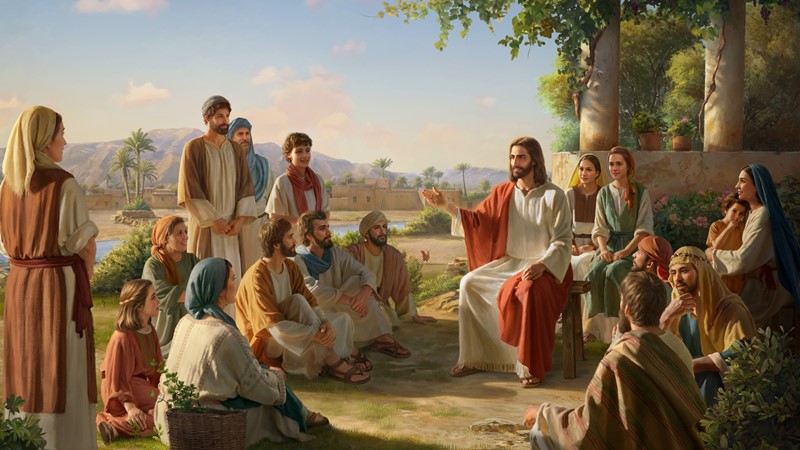 ---
SATURDAY, FIFTH WEEK OF EASTER
Acts 16: 1-10;                    Ps 100: 1-3, 5;               Jn 15: 18-21
---
A CHURCH LED BY THE HOLY SPIRIT
In today's first reading, Luke gives us a strong sense of the early church being guided by the Holy Spirit. Paul, Silas, Timothy, and probably Luke worked as a team to share the good news about Jesus through the countryside of the Roman province of Galatia, having been told by the Holy Spirit not to preach the word in the Roman province of Asia. The Spirit would not allow them to cross into the province of Bithynia either, so they came to the city of Troas. There Paul experienced the prompting of the Spirit once more in the form of a vision in which a person from Macedonia called on Paul and his companions to come over and help them.
Luke highlights that the Holy Spirit was guiding the early church, especially the missionary journeys of Paul. We can be confident that the Holy Spirit continues to guide the church today. Sometimes God shows us a need and expects us to take action on it. The key is staying in touch and in tune with him so we know what he wants from us. God gave purpose and direction to this missionary team; they obeyed God and travelled to those places where God had prepared the way for several people to be saved. The risen Lord, through the Spirit, is present in the church, shaping it and guiding it.
God uses various means to speak to his people. He may use dreams, visions, and on rare occasions, angels. He may use his word or the still small voice of the Holy Spirit. God may use other people to confirm his message to us. Whatever he chooses to use, it is our responsibility to take action and obey what he has revealed to us. Furthermore, it is essential that we act on God's word to us, and not simply hear it and do nothing. When we are willing to be doers and not only hearers of what God is saying to us, we shall see the marvels the Lord works in and through us.
---
Response: Cry out with joy to the Lord all the earth.
---
Copyright ©2022 ©Springs of Living Water  http://springs.carmelmedia.in