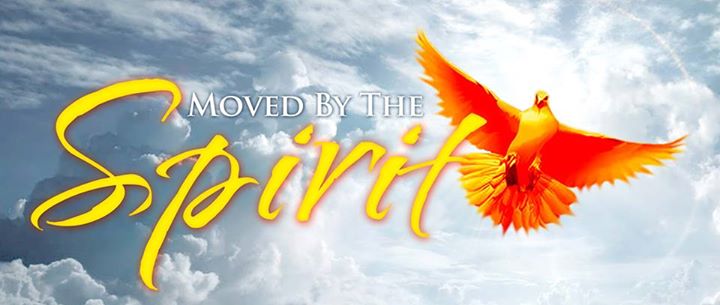 ---
SATURDAY, SIXTH WEEK OF EASTER
Acts 18: 23-28;                       Ps 47: 2-3, 8-10;                     Jn 16: 23-28
---
MOVED BY THE HOLY SPIRIT
The expert ears of a doctor can detect even the slightest change in the sound of a person's heartbeat. This change will not usually be clear for the common man whose ears are not trained in that manner. Expertise, new realizations and innovative ideas spring up as a result of intense research or study in a particular field. Today we encounter a Jew, Apollos, who is an expert in the Scriptures. This makes him competent in reading the signs of the time from a scriptural perspective. He could recognise the prophecies of old coming true in the person and deeds of Jesus. He is even able to refute the Jews who held on to a narrow understanding of Jesus' person. He seems to have somehow gleaned a sort of courage to proclaim that Jesus is indeed the awaited Messiah. This is evident in his bold preaching in the synagogue.
On the one hand, we have Apollos who speaks of Jesus as the true Messiah, from an intellectual perspective, a learned man indeed, and on the other hand, we have those fishermen, men of little education, who were able to withstand the interrogation of the Jewish authorities with boldness. The apostles gathered their courage, not from any corporeal, earthly reality, but the Spirit of the Living God. This Spirit descended on them on the day of Pentecost and moved Peter to exclaim exactly what Apollos established through his knowledge of the Scriptures, that Jesus is the expected Messiah (cf. Acts: 2:36).
We have been anointed by the Holy Spirit with the reception of the sacrament of Confirmation. We are confirmed in faith, and the fire of the Spirit burns in our hearts. Let us ask ourselves, if we have fed this fire of the Spirit with enough acts of faith, or have we forgotten the Spirit of God in favour of that knowledge and ability that comes as a result of mere human efforts? "Earthly wisdom is doing what comes naturally; Godly wisdom is doing what the Holy spirit compels us to do."
---
Response: God is king of all the earth.
---
Copyright ©2022 ©Springs of Living Water  http://springs.carmelmedia.in