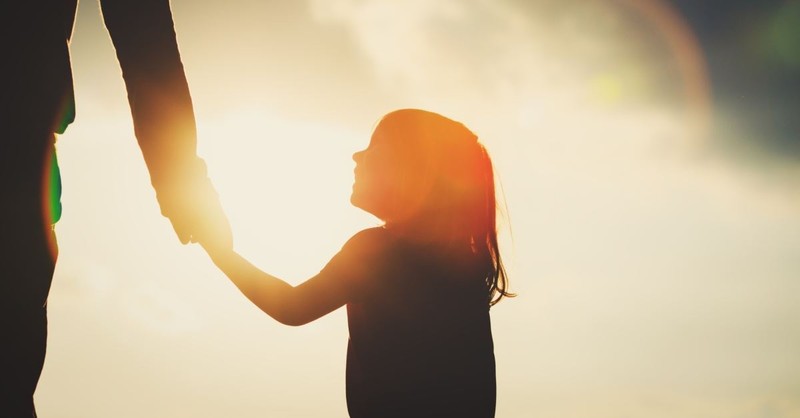 ---
THURSDAY, ELEVENTH WEEK IN ORDINARY TIME
Sir 48: 1-14;               Ps 97: 1-7;                  Mt 6: 7-15
---
GOD IS OUR LOVING FATHER
One of our profound prayers we have learnt is the 'Our Father'. "Abba" in Hebrew signifies a deep and lasting relationship with the father. 'Abba' is not a child addressing the father like calling 'daddy' but it is the warm and respectful greeting from an adult member of the family. The evangelist Matthew presents in the Sermon of the Mount discourses, the prerequisite conditions required for one to enter the kingdom of heaven. The prayer 'Our Father' is coincidently put at the center of this discourse, showing that above all the requirements for one to belong to the heavenly kingdom, one needs to have a deep relationship with God, and a cordial relationship with human family or to consider and love everyone as brothers and sisters.
In an age of superficial relationships, where one tries to relate to others often for furthering one's selfish motives and agenda, the 'Our Father' serves as a stark reminder of our dignity as children of God, and universal brotherhood. Today when it is easier for one to divide people on various criteria and barriers like caste, race, color, language, etc., the gospel reminds us that we have all a common ground for unity being the children of same heavenly Father.
The prayer 'Our Father' begins with a convocation, followed by three petitions and three intercessions. The petitions are addressed to God, and the intercessions are concerned with us as God's children. When we summarize them, we first through the petitions pray for coming of God's kingdom. We express desire for God's ultimate reign over the world and that God may be honored and worshipped. Second, we realize that we depend on God for our very existence and that God provides for us in all the situations of our life. We also ask God to give us a forgiving heart, while we ask Him to forgive us conditionally. Finally, the prayer ends with requesting God to choose God and his kingdom, while rejecting the sin and Satan.
---
Response: Rejoice in the Lord, you just.
---
Copyright ©2022 ©Springs of Living Water  http://springs.carmelmedia.in