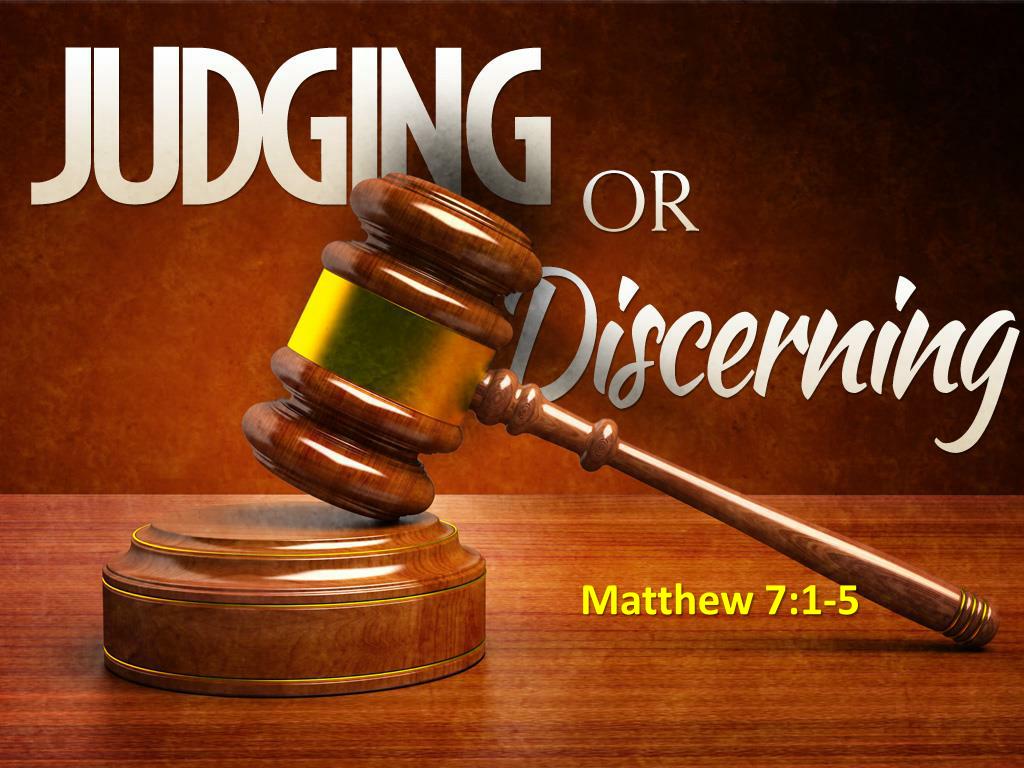 ---
MONDAY, TWELFTH WEEK IN ORDINARY TIME
2 Kgs 17: 5-8,13-15,18;                     Ps 60: 3-5,12-13;                    Mt 7: 1-5
---
WE CANNOT LOVE THE PEOPLE WE JUDGE
Jesus' challenge for his followers today is not easy. He tells his disciples to stop judging. This is difficult for most of us to do. Those who judge others are unworthy of the gospel and truth. They will trample the gospel under foot and turn and tear the messenger of the good news into pieces. The word judge means to criticize, condemn, judge, censor. When a person does wrong, he is often, judged, condemned, and criticized. It rather should be a time for compassion. There is never a spirit of criticism in the humble and loving person, but a loving compassion for those who have failed. Look at Jesus he never condemned anyone, rather whenever he saw sinners, his heart was moved with pity, he was filled with compassion for them.
There are several reasons why people tend to judge and criticize. Judging others boosts our own self-image. Pointing out someone else's failure makes us seem better, at least in our eyes. It adds to our own pride, ego and self-image. There is a tendency in human nature to take pleasure in hearing and sharing bad news and shortcomings of others. Criticism makes us feel that our own lives are better than the person who has failed. Criticism points out to our friends how strong we are, because our rigid belief and strong lives are proven again. Proven how? By our brother's failure.
Judging others usurps God's authority. When a person criticizes another, he is saying that he is worthy and has the right to be the judge over the lives of others. He claims the right to be God. "There is one lawgiver and judge… So, who then are you to judge your neighbour?" (Jas 4:12) Many a times we hide our sinfulness, limitations and weakness, and try to highlight the shortcomings of others. The Lord asks us to judge ourselves, examine our life and realise that being a sinner, I am unworthy to condemn and judge others.
---
Response: With your right hand, Lord, grant salvation, and give answer.
---
Copyright ©2022 ©Springs of Living Water  http://springs.carmelmedia.in