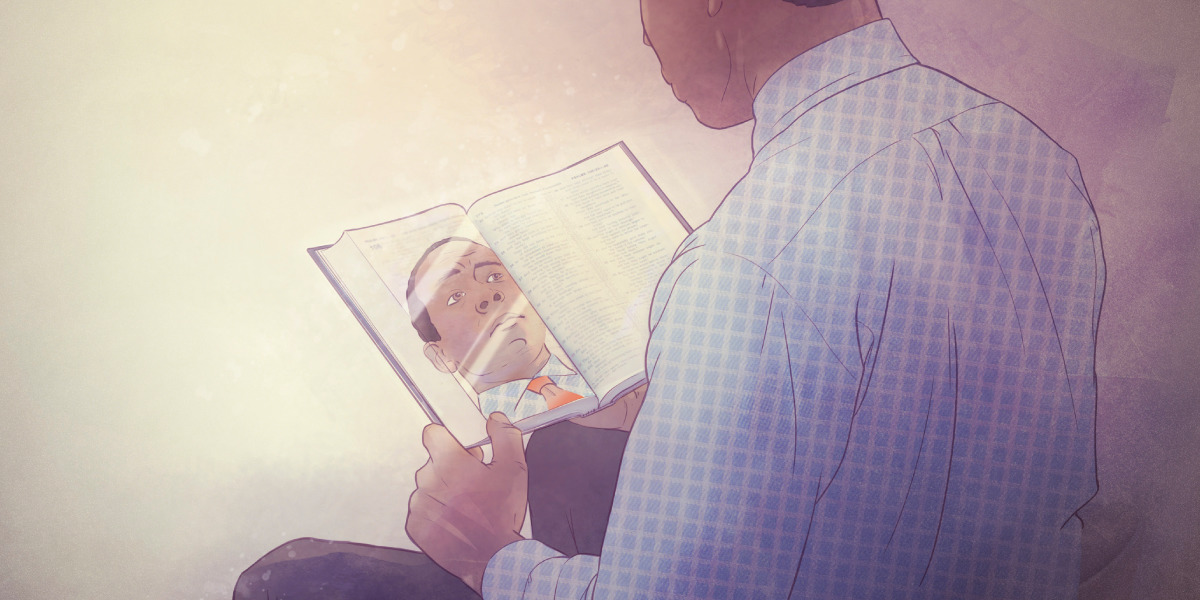 ---
WEDNESDAY, TWELFTH WEEK IN ORDINARY TIME
2 Kgs 22: 8-13; 23:1-3;                     Ps 119:33-37,40;                    Mt 7:15-20
---
THE SACRED MIRROR
Hezekiah was the 13th King of independent Judah. He reigned for 29 years and has been lauded as one of the best kings of Israel. His name also adorns the genealogy of Jesus. However, his son Manasseh who reigned after him for 55 years, and his grandson Amon, became arch-idolaters and literally brought Israel to a spiritual bankruptcy. The hero of today's reading is the boy-king Josiah, the son of Amon. At the age of eight, he became king, ruled for 32 years and became another outstanding king in Judean history. The exciting incident narrated today takes place in the 18th year of his reign.
The Book of the Law, which was kept hidden from the unworthy Manasseh, was discovered in the Temple during its repairs. Today's reading narrates how the young king Josiah fell in love with the God's book and passionately heard it read. Appalled at the disobedience shown to God by his predecessors, he is filled with repentance, and along with his people renews the covenant of Sinai and enforces fidelity to the Law.
God's word is spirit, and it is life. Knowledge of and nearness to the Sacred Scripture is not only a means for the transformation of our life in Christ but also a sign of growth. This is because the Bible is the source of truth, of life and of salvation. It brings freedom from error and sin, shields against temptation and brings healing. It also brings happiness, holiness, blessings, comfort, courage and light. Pope Gregory the Great wrote, "The Holy Bible is like a mirror before our mind's eye. In it, we see our inner face. From it, we can learn our spiritual deformities and beauties. And there too we discover the progress we are making and how far we are from perfection." To this we must add, "In the Bible we see the face of our God and come to know his heart." King Josiah not only found the Book of the Law, but also found his living God and in turn found himself! What is my experience with this God-given treasure?
---
Response: Lord, teach me the way of your statutes.
---
Copyright ©2022 ©Springs of Living Water  http://springs.carmelmedia.in