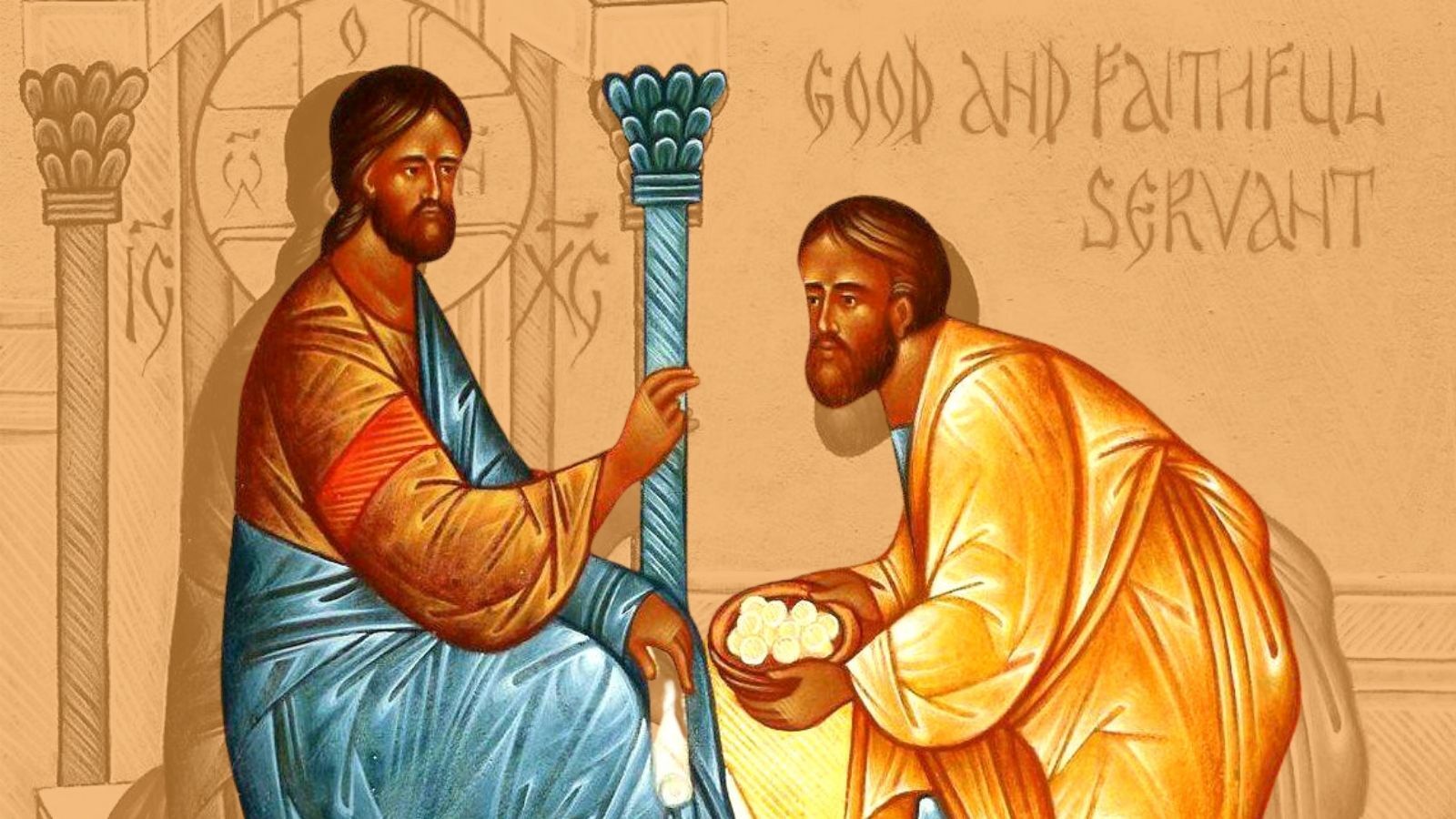 ---
SUNDAY, NINETEENTH WEEK IN ORDINARY TIME
Wis 18: 6-9;    Ps 33: 1,12,18-20,22;    Heb11: 1-2, 8-19;    Lk 12: 32-48
---
TRUSTING THE LORD ALWAYS
Today's readings talk about Faith, giving us the example of the faith of the Israelites, the faith of Abraham and Sarah and finally demanding of us a living faith.
The First reading today from the book of Wisdom tells us of the faith of our forefathers who waited for liberation from the captivity of the Egyptians. They waited in hope that the Lord will surely come to help them in their time of pain and uncertainty. They glorified God for the things he would do, they knew he was with them. God eventually punished the Egyptians and in the later verses, which we do not hear today from the same chapter, the people of Israel did not take vengeance on their former masters who had enslaved them.
In today's second reading, we hear of the faith and patience of Abraham, his wife Sarah, Isaac and Jacob. Abraham obeyed God and left his homeland for the Promised Land. He had no doubts that his barren wife would conceive at that advanced age. He believed that although he was in his old age, descendants would be born of him, numbering as many as the stars of heaven. When asked to sacrifice his son Isaac, he believed that God could raise someone from the dead. In all things, Abraham had faith in God, patiently waiting to see how the goodness of God would develop.
In the Gospel today, Luke encourages us to have a "persevering and living faith." It centres on discipleship which is constant in devotion and is responsible and watchful. We are redeemed by Jesus and thus should be living a life of grace always, trying never to fall into sin. After having persevered in our living faith throughout our lives, should we lose it all for a small temptation? After all the hard work, should we be rejected to be part of the Kingdom of God for just being lazy at the end? Certainly not! We cannot afford to have our lamps not lit. We cannot afford to be sleeping when we should be alert. We cannot afford to lose our opportunity when we have endured so much until now. St. Luke thus encourages the Christian community not to become cold but be full of zeal for the Lord.
Jesus also tells us a parable of two stewards. A trusted steward ran his master's house for him and administered his estate. The unwise steward was lazy and did not do his responsibilities. As true Christians, we are called to be like the wise steward, doing our works believing that God is around us always. We are to seek always the presence of God and not forget him. Sin tells us that God is not around as it did to Adam and Eve, but each Christian is called to always be aware of God's presence in their life and not allow sin to tell them otherwise.
Jesus says, 'Fortunate is the servant whom the master finds doing his work when he comes; truly I tell you, he will have them sit down to eat, and he will come and serve them'. In these beautiful words, Jesus tells us that those who persevere in living their faith are blessed. He would then serve them and eat with them in the Kingdom of God. Jesus concludes his teaching by saying, 'From the one to whom much has been entrusted, even more, will be demanded'. Jesus is seeking responsible disciples. He wants priests and religious who are busy with the spiritual care of his children. He wants parents to raise children in the catholic faith and the sacraments. He wants good teachers, good judges, good politicians, etc., Each of these, according to their occupations, shall be made accountable.
Life is a pilgrimage. It keeps moving. Abraham and his family 'lived in tents while he looked forward to a city founded, designed and built by God'. A life lived in love and service for the Kingdom of God, for a city – a society of justice and peace – designed and built by God. It is in doing this that we amass real wealth not only for ourselves but for others as well. By living like this, we are ready, at any time, to meet our Lord and Saviour. And when we do meet him, we will know that all along we had lived with him in those we loved and served during our pilgrimage.
---
Response: Blessed the people the Lord has chosen as his heritage.
---
Copyright ©2022 ©Springs of Living Water  http://springs.carmelmedia.in