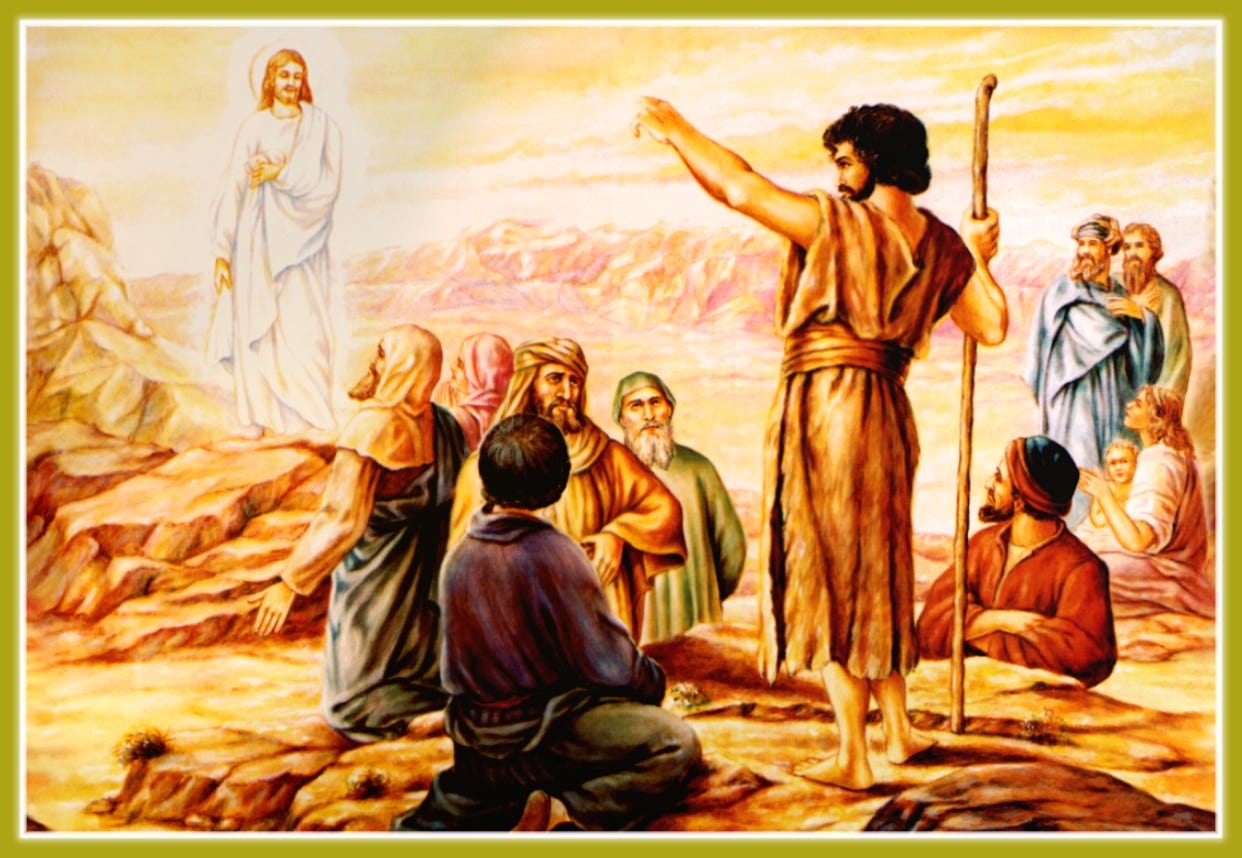 ---
MONDAY, CHRISTMASTIDE
(Memorial of Basil the Great & Gregory Nazianzen, Bps, Drs)
1 Jn 2: 22-28;                         Ps 98: 1-4;                  Jn 1: 19-28
---
A VOICE THAT SOUNDS A MESSAGE
In today's gospel, a group of Priests and Levites question the identity of John the Baptist. Three times they ask him, who are you? The people are expecting the Messiah and they felt duty-bound to ascertain the identity of this preacher who was raising great enthusiasm. There are many rumours about him, that he was the Messiah, that he was the prophet, whom, according to the promise to Moses, God would raise up to lead his people (Dt 18:15). Others thought that he was Elijah who has come back into this world. The Baptist is quite honest and is not seduced by any false opinion about his person. He does not claim honours or titles that do not belong to him. He says that he is neither the Christ, nor Elijah or any other prophet. He calls himself 'a voice'.
A voice is a combination of sounds that convey a message. And once the message is conveyed, the voice disappears. Only the message remains. The Baptist was just a voice that witnessed the coming of the light into the world and then, once his mission is accomplished, he disappears for fear that people might take an interest in him rather than follow the light – "He must grow greater; I must grow less" (Jn 3:30). The Baptist teaches us how can we follow Christ in our life. It is only through the witness of someone who talks to us about Him, just as the Baptist did. Faith, says Paul, is not the result of arguments or private revelations, but comes from listening to someone who has first met the Christ (Rom 10:14-17). Let us try for a moment to see how we came to have faith: which was the first 'voice' that told us about Jesus? Are we the 'voice' proclaiming Christ to our brothers? Israel was expecting the Messiah, but when he came they did not recognize him. The Baptist had vainly tried to open their eyes and ears by urging them to convert. Christ is among us as He was then. Why do so many people fail to recognize him?
---
Response: All the ends of the earth have seen the salvation of our God.
---
Copyright ©2023 ©Springs of Living Water  http://springs.carmelmedia.in