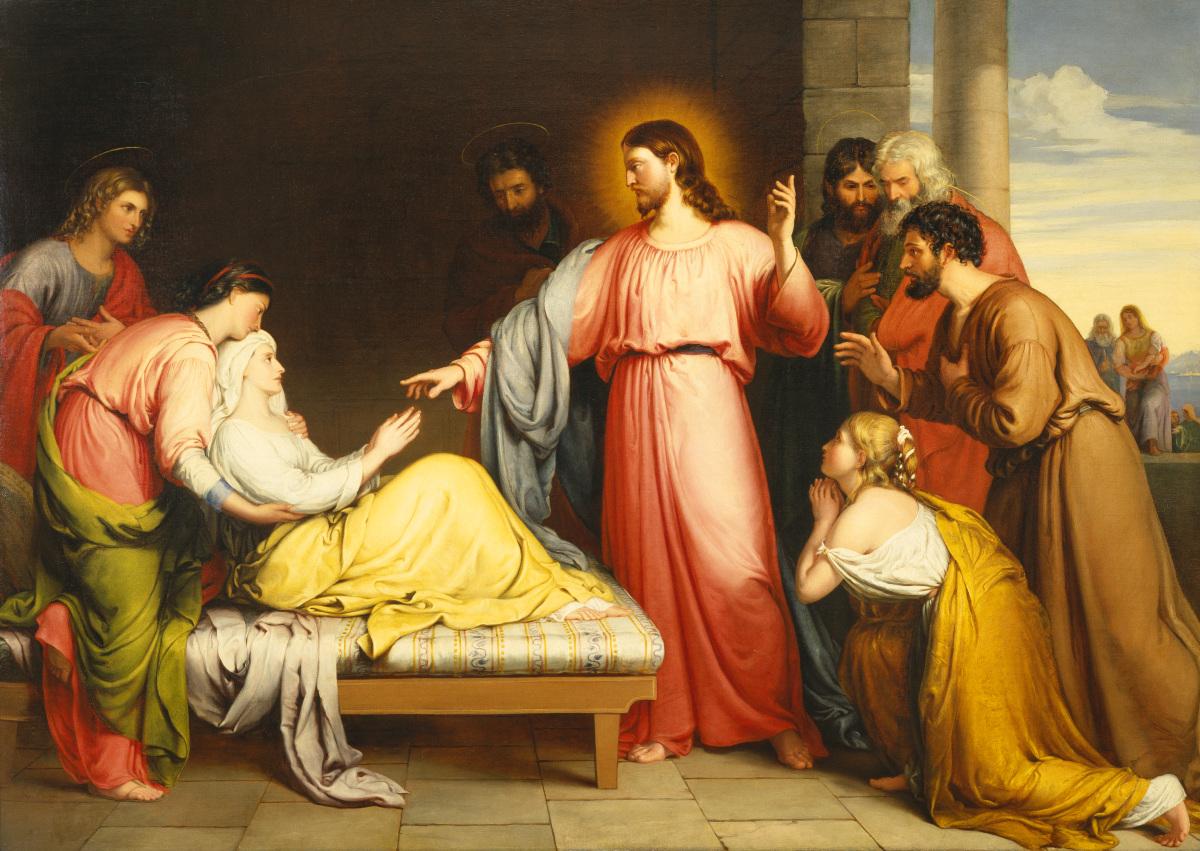 ---
WEDNESDAY, FIRST WEEK IN ORDINARY TIME
Heb 2: 14-18;                         Ps 105: 1-4, 6-9;                     Mk 1: 29-39
---
INTIMACY WITH GOD AND HUMANITY
People enjoy being cured. Retreat centres and healing sessions draw huge crowds. These healings bear true fruit when they help us to understand God's love for us and encourage our hearts to express this love by loving not only God but also our neighbours.
In the gospel today, Jesus moves from a synagogue to Simon Peter's home, from a place of public worship to a home where Jesus is still at work. The 'Good News' is proclaimed here. Jesus makes friendly, relatable gestures that heal and transform. Jesus is the same even now. In every aspect of our lives, He is active. He is the one who starts the healing process. Jesus takes us by the hand, heals and transforms us during each Sacrament. Yes! He cures us of the 'fevers' of anger, resentment, and jealousy. He changes us, and as a result, we are prepared to serve Him in others.
The liturgy today highlights two important dimensions of living our Christian faith: a profound relationship with the Lord in prayer and being compassionate towards others. These two dimensions of the life of the disciples of Jesus is reflected in His command – 'to love God and one's neighbour'. God has been incredibly kind to us. He has generously given us everything we have and are, including our health, fortune, and time. Keep in mind that being healed is evidence of God's love and concern for us. Let us identify with the poor, the sick, and the oppressed and share their sorrow and anguish.
The two dimensions of the life of Jesus should be reflected in the life of His disciple. In prayer, in a constant relationship with God, we get the strength and energy to live our life. Thus we can open ourselves to the needy with compassion and mercy with the power of God. How can we do some good if we do not have intimate contact with the fountain of all goodness – God Himself?
---
Response: The Lord remembers his covenant forever.
---
Copyright ©2023 ©Springs of Living Water  http://springs.carmelmedia.in