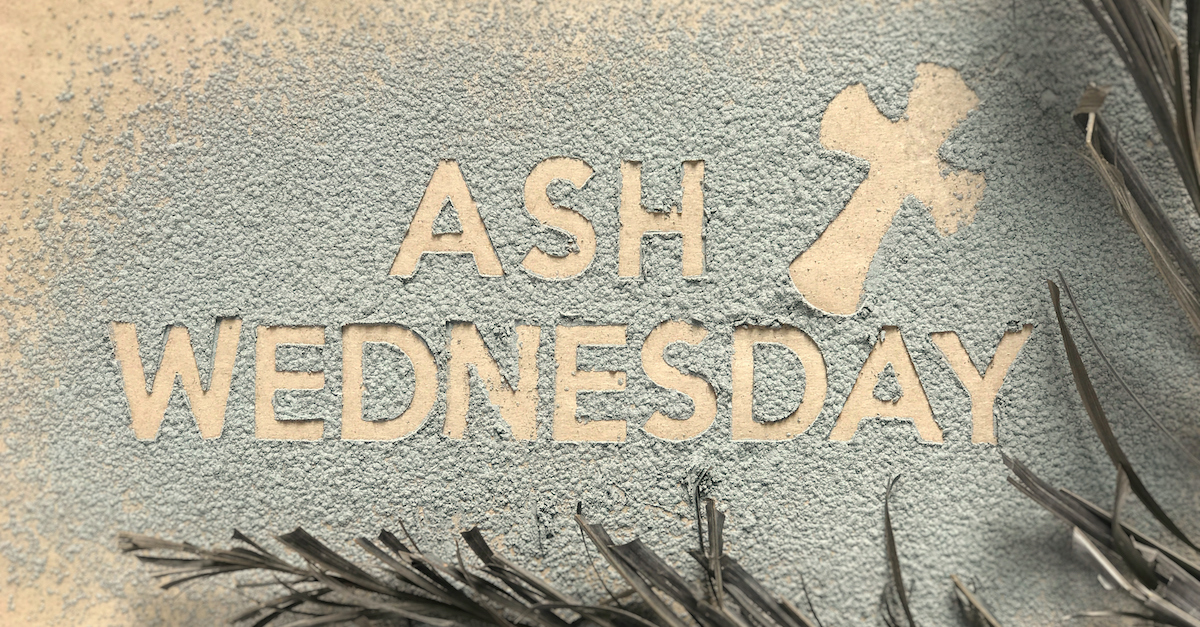 ---
WEDNESDAY, ASH WEDNESDAY
Jl 2: 12-18;     Ps 51: 3-6,12-14,17;       2 Cor 5: 20 – 6:2;      Mt 6: 1-6, 6-18
---
TOUCH ME LORD AND MAKE ME WHOLE
Today we are entering a new season, one of penance and sacrifices. Today we celebrate 'Ash Wednesday', the first of the forty days of the Lenten Season that precedes Easter. The words of the Lord through the prophet Joel in the first reading are words that have special significance for us today as we begin this season of Lent and are words that the Lord is speaking to us personally. "Rend your hearts and not your clothing. Return to the Lord, your God, for he is gracious and merciful, slow to anger, abounding in steadfast love, and relents from punishing." God calls all of his people, including the priests together, by asking them to stop whatever they were doing and come to the temple. He asks them to return to Him, He who is gracious and merciful.
The first disposition in which we need to try to enter in which to persevere during the Lent season is profound humility, springing from the knowledge of our nothingness and our sins. Ash Wednesday is the best way to begin this season which calls us into self-examination as well as self-denial, into deeper contemplation about the mystery and grace of God's mercy, and towards more radical giving towards those most in need of comfort, sustenance, and hope. God invites us to a deeper relationship with Him. It's up to us if we accept His invitation or not. Saint Paul, in the second reading, sums up the meaning of lent, as a special time of our personal involvement in overcoming sin in our lives. The aim of lent is not self-punishment but the victory of goodness in us, a time to clean up our lives and grow closer to the Lord.
The Church by the mouth of her ministers pronounces the same words to each one of us, to all the faithful who assemble in the house of God at the same moment when they place ashes on our foreheads. The ashes are the emblem of death and penance. If we fail to do penance for our sins, we will rise again from the dust of the tomb to pass in body and soul into the place of eternal torment. The Catholic Church in her infinite wisdom knows all about our human weaknesses, and so does God. It's pretty awesome that the church rouses us out of our sluggishness and calls us to grow closer to God and to become more aware of our tendencies to sin than we usually are. The Church obliges us to listen to those great and terrific truths only to inspire us from the first day of lent with holy and deep compunction. Compunction of the heart is the second essential disposition for whoever desires to attain one of the principal ends of lent. If our works of penance and mortification are accompanied by the sentiment of true contrition and humility, they will be pleasing before God. For prophet David said, "A humble contrite heart you will not despise of God". Are we not of the ear that all the practices of lent, even the most painful ones, will be of little use to us?
In the gospel passage according to Matthew, Jesus warns us that we should not make a show of our righteousness before people and that our left hand should not know what our right hand is doing. Jesus tells us to not draw attention to ourselves, by doing good works for others to see. Something to think about this Lent might be to do the opposite as well. Great things happen in silence and solitude – God sees everything done in secret. If I do anything good to the poor or the needy – I do it not because I am good but because God alone is good – and if I give something to the poor, it is not mine because God in His mercy has given me so that I share it with the poor. So there is nothing to boast about it. Everything belongs to God. And surely God will reward us for what is done in secret. Our Saint Therese of Lisieux would say: even if I could hide my good actions from God, I would have done it. Our inner attitude of faith and love for God – who waits for us to have that intimacy with Him and the fruit of this intimacy is peace, joy, love, understanding and forgiving compassionate hearts. During this Lent, let us not only fast from food and drink but let us deny ourselves in everything that is not worthy of God's kingdom. Let us fast from our tongue, in our thoughts, words and deeds.
---
Response: Have mercy, O Lord, for we have sinned.
---
Copyright ©2023 ©Springs of Living Water  http://springs.carmelmedia.in