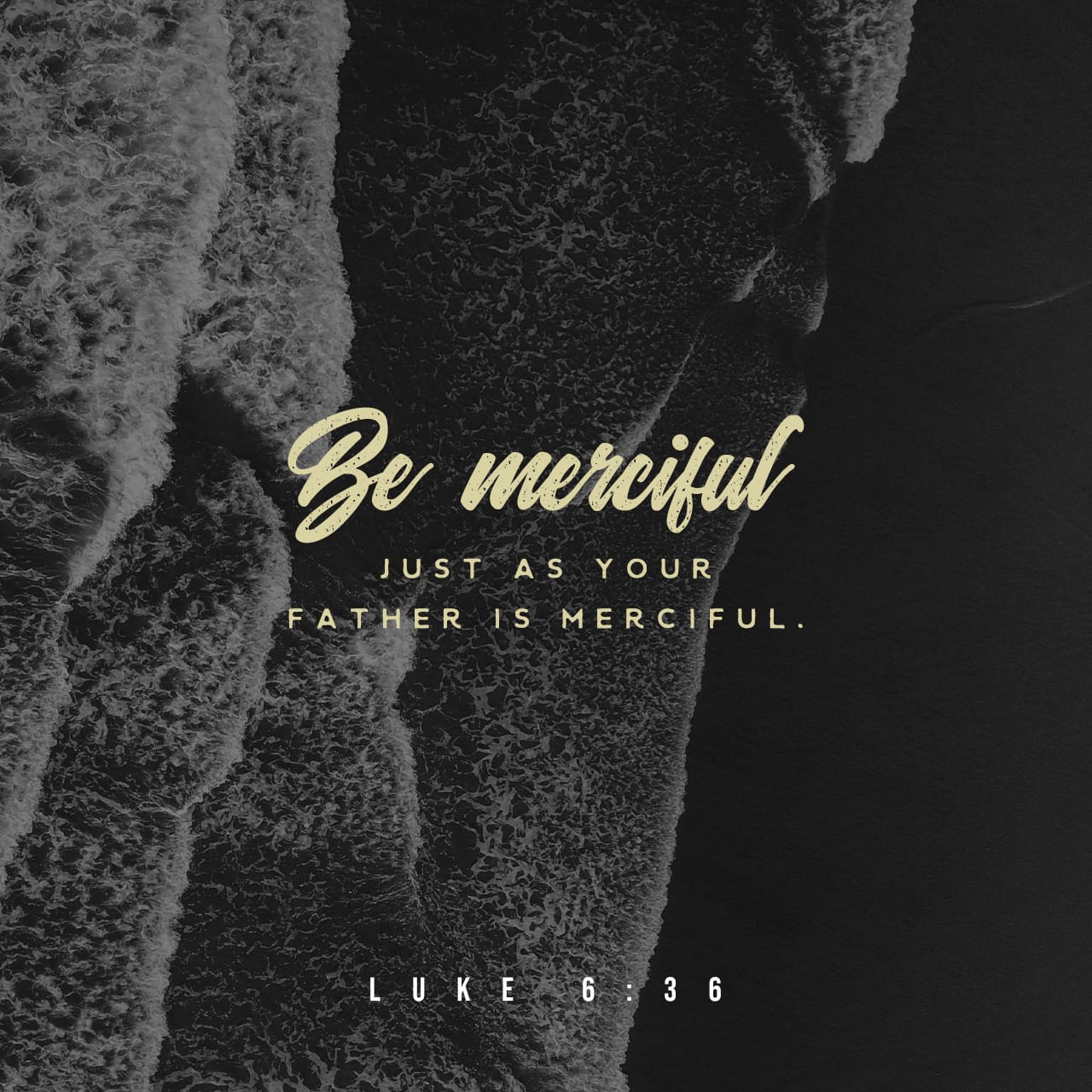 ---
MONDAY, SECOND WEEK OF LENT
Dn 9: 4-10;        Ps 79: 8- 9, 11, 13;         Lk 6: 36-38
---
A PRAYER THAT CHANGES OUR PERSPECTIVE
What a prayer Jesus taught us, a prayer he prayed and lived. The prayer 'Our Father' is a very personal prayer where all of us pray that your will be done on earth as it is in heaven. In other words, it means God is the master, and we are his servants. He guides us and we follow. To put it in the words of today's gospel, He is compassionate therefore we need to be compassionate. He does not judge us because of our sinfulness, so we should not judge others. The psalmist prays today do not treat us according to our sins, O Lord and the Lord indeed does not condemn us, so we are not to condemn others. He grants pardon and we are supposed to pardon the other. It all flows from that prayer, thy will be done. Interestingly when we give all these as the Father gives them to us, we will receive more. They do not reduce despite the giving.
All that is said here is just a change of perspective. We all build a palace of our ego. We think only from our perspective. We act only as it pleases us. What is intended in the gospel is that we change our perspective and look at the same reality from the perspective of God. All the virtues that we need to practice come from this aspect. When we look at reality from our perspective there is selfishness that results in sin. When we look at the same reality from the perspective of God we encounter truth which results in the shower of graces.
Let us learn the art of seeing reality from the perspective of God. When we pray thy will be done we entreat God to help us to see reality from his perspective. We would see Goliath from our perspective as someone impossible to conquer but when we see the same man from God's perspective he is an opportunity to realize God's working in us and to realize what we are capable of when God is with us. May Lent be a time to practice compassion, forgiveness and love, making it a way of life thus imitating our Heavenly Father.
---
Response: O Lord, do not treat us according to our sins.
---
Copyright ©2023 ©Springs of Living Water  http://springs.carmelmedia.in