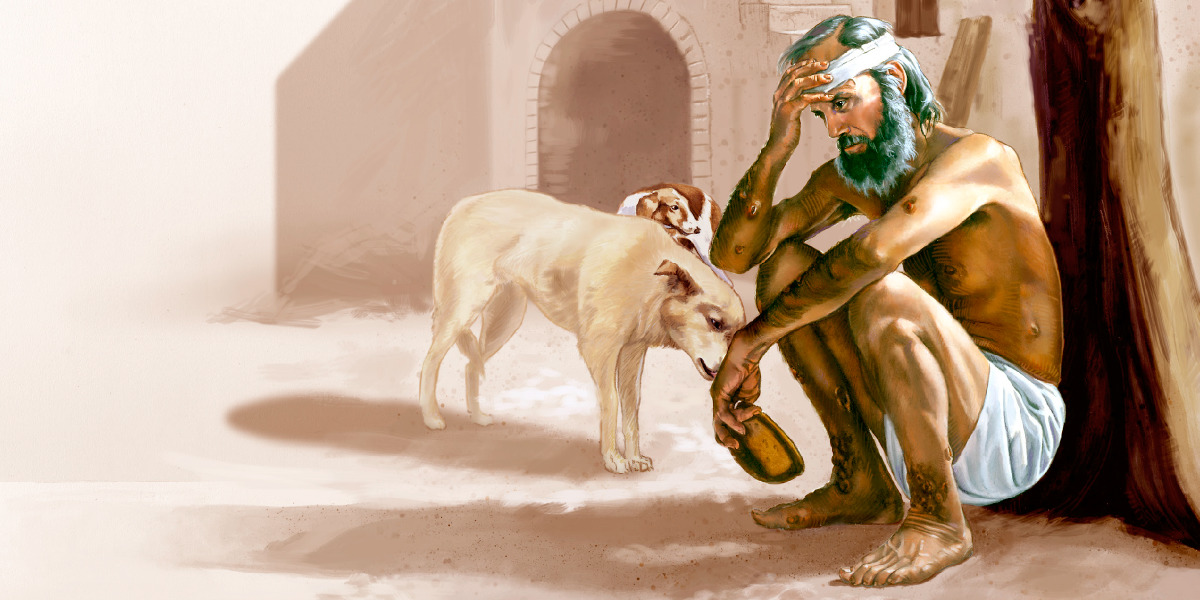 ---
THURSDAY, SECOND WEEK OF LENT
Jer 17: 5-10;               Ps 1: 1-4, 6;                Lk 16: 19-31
---
GOD EXALTS THE LOWLY
In today's gospel we read about Lazarus and the Rich man. This parable is different from the other parables, it does not stay in the realm of first-century village life. It goes beyond this life. It is realistic in the sense of the vast gap between the rich and the poor which is found even today. The background of this parable is a tale from Egyptian folklore about the reversal of fates after death. This parable is found only in the Gospel according to Luke, and highlights a theme expressed earlier (Lk 1:52). God has "put down the mighty from their thrones, and exalted those of low degree."
First-century hearers of this parable would not have thought that the rich man was evil and that the poor man was righteous, because, in the ancient world, wealth was often considered a sign of divine favour, while poverty was regarded as evidence of sin. The rich man's sin was not that he was rich, but during his earthly life, he did not "see" Lazarus, despite his daily presence at the entrance to his home. The first time he ever saw Lazarus is when from Hades, he looked up and saw Abraham far away with Lazarus by his side.
As for Lazarus, we are not told that he was pious, but his name means "God helps" which implies righteousness. Lazarus's hunger and willingness to eat whatever was at hand remind us of the younger son's famished, desperate condition in the parable of the prodigal son. The rich man calls Abraham his "Father." "Bear fruits worthy of repentance. Do not begin to say to yourselves, 'We have Abraham as our ancestor'; for I tell you, God is able from these stones to raise up children to Abraham" (Lk 3:8), here we are told that claiming a religious heritage cannot by itself gain us salvation. Living a life characterized by active compassion to others is a sign that we are responding to God's covenant. For everyone who exalts himself will be humbled, and the one who humbles himself will be exalted.
---
Response: Blessed the man who has placed his trust in the Lord.
---
Copyright ©2023 ©Springs of Living Water  http://springs.carmelmedia.in