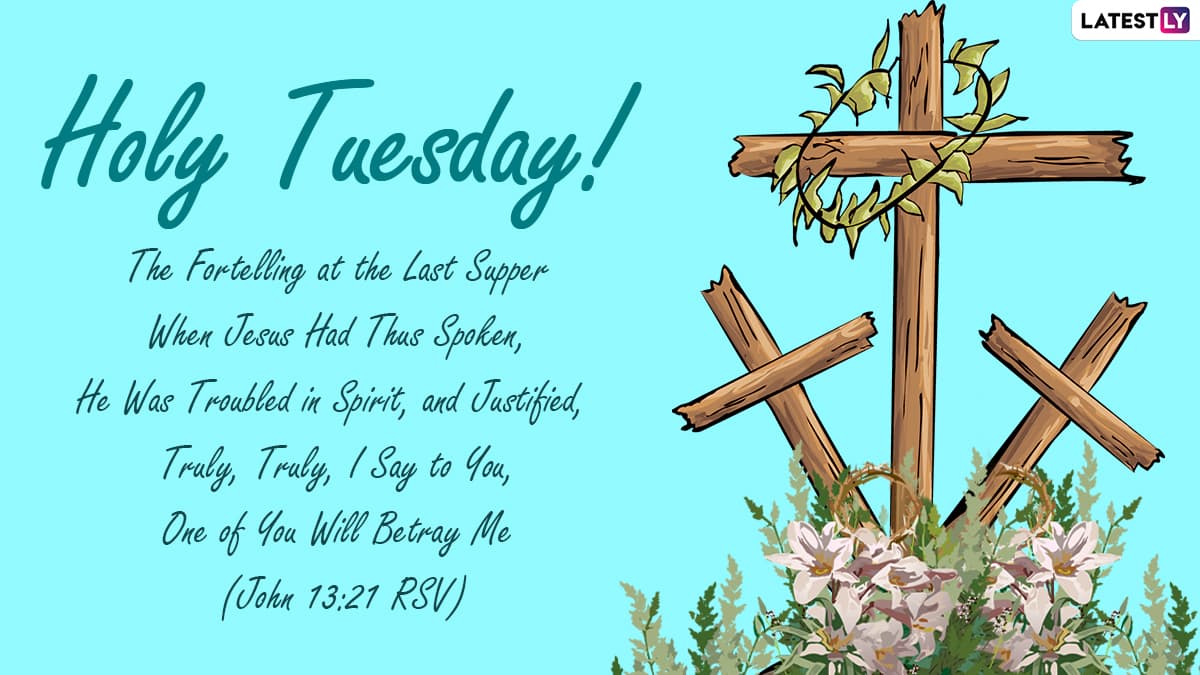 ---
TUESDAY, HOLY WEEK
Is 49: 1-6;                   Ps 71: 1-2, 6, 15, 17;              Jn 13: 21-33, 36-38
---
OPPORTUNITIES WASTED
One thing, obvious in today's Gospel passage is that God sees our hearts and knows our future. Jesus foretells Judas's treachery and Peter's threefold denial. By making it known, Jesus gives Judas Iscariot and Peter one final chance to alter their minds. When Jesus stated, "One of you will betray me," Judas should have questioned himself, "How did he know?" However, Judas was unaware that this was his final chance. He joined in the chorus of denials. "Is it I, Master?" When we decide to do something terrible, we, like Judas, live in denial until we accomplish it. Satan entered Judas as soon as he ate the crumb of bread. What exactly does this mean? When God allows us to repent and we refuse, we have passed the point of no return. Our dark side takes over. Are you planning on doing something bad or sinful? This might be your final chance to repent. You can say "No" at any time. Open your heart to Jesus before it's too late.
Jesus was convinced that Judas had made his decision after seeing him go away. Jesus foresaw what was to come, but instead of grieving over the lashes, blows, and insults, he chose to look on the bright side: "Now the Son of Man is glorified, and God is glorified in him." Jesus had a cheerful outlook on life. Jesus teaches us a valuable lesson. Jesus informed his followers he was going someplace, but they couldn't follow him right away. "I will lay down my life for you," Peter, who did not grasp what Jesus was saying, began to brag. Jesus said that he would refuse him three times that day.
How many times have I made commitments that I never kept? Is it true that I speak what I mean and mean what I say? Peter didn't realise what Jesus had said until he heard the cock crow. I believe Judas and Peter faced the same issue. They appeared to be too concerned with what others thought. It is better to be laughed at by people on earth than to be laughed at in hell.
---
Response: My mouth will tell of your salvation, Lord.
---
Copyright ©2023 ©Springs of Living Water  http://springs.carmelmedia.in