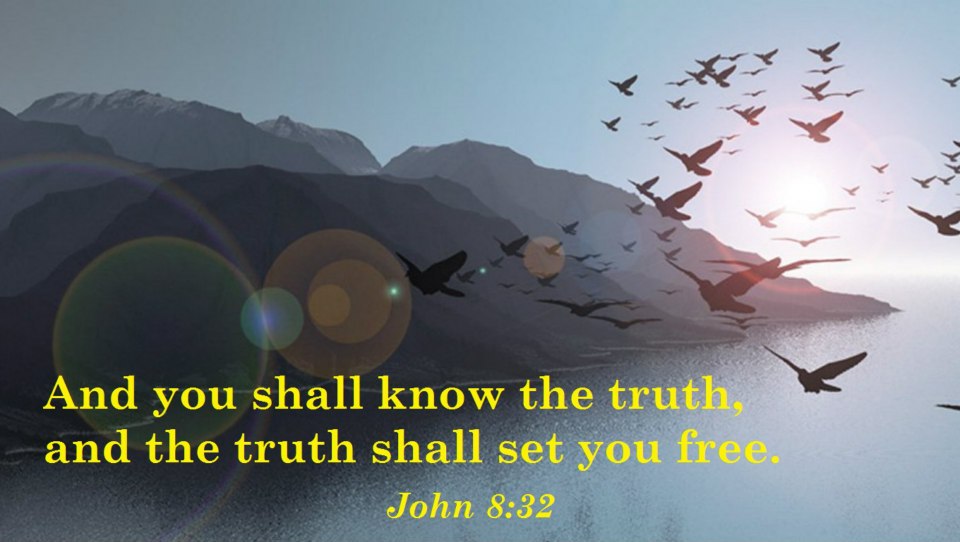 ---
WEDNESDAY, SECOND WEEK OF EASTER
Acts 5: 17-26;                         Ps 34: 2-9;                  Jn 3: 16-21
---
THE TRUTH WILL SET YOU FREE
A young boy Raj entered the police station desperately looking to file a witness report. After turning eighteen, he travelled across many cities to come here. He had witnessed a crime in which a poor man was wrongly accused. However, since he was a child, he was forcefully quietened at the time. Today, he had come closer to delivering this man.
The Parish prison ministry had executed a correctional program for the prisoners being housed at the district jail. A man called Joe was part of the prisoner group or what he chose to call justice seekers. He was imprisoned for theft and attempted murder. It was Joe's tenth year in prison. Unable to afford a good lawyer, he had given in to his situation, embracing his reality of impending doom. He started to accept the darkness that his life had become accustomed to. Little did he know, that there was a light right outside his cell, Raj – who was supported by the ministry was going to testify to the truth.
The gospel passage today assures us that there is freedom for all those who seek to defeat darkness. Scripture speaks the truth – God sent his son into the world, so that the world might be saved through him. In the words of St. Teresa of Avila, "Truth suffers, but never dies." It is the truth of God's love and the ultimate sacrifice that gives us courage. "To have courage for whatever comes in life – everything lies in that," she says.
Some of us are called to be instruments of saving grace, like Raj. Perhaps God has placed a mission on your heart to reach out to a stranger who has been waiting for justice, a neighbour who needs a friend or a child, in wait of encouragement. Let us speak the truth in love. For those of us who need saving, God's truth will make a way. Just like the angels delivered the apostles from locked prison doors, we will experience our miracle. Declare God's promises, and the truth will deliver you. Favour and blessing will follow.
---
Response: The lowly one called, and the Lord heard him.
---
Copyright ©2023 ©Springs of Living Water  http://springs.carmelmedia.in