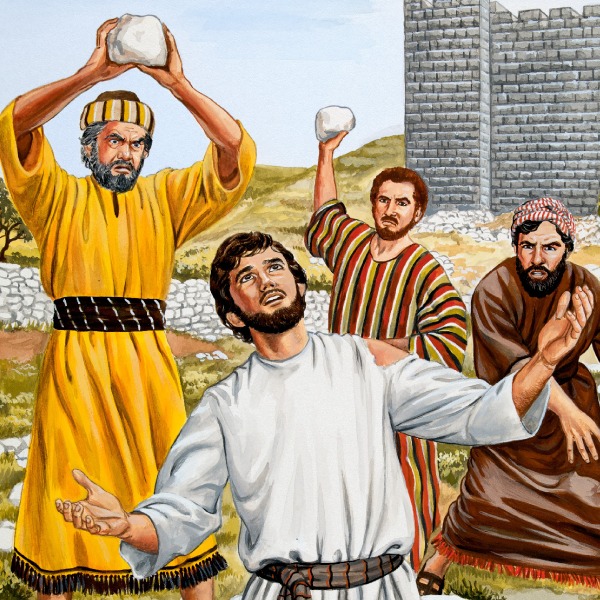 ---
MONDAY, THIRD WEEK OF EASTER
Acts 6: 8-15;               Ps 119: 23-24, 26-27, 29-30;             Jn 6: 22-29
---
THE COST OF DISCIPLESHIP
The process of paying the cost of discipleship starts right from the time of our baptism, irrespective of at what age we received this sacrament. Baptism by which every believer is immersed in the mystery of Christ, in a renewed dynamism of conversion, the fruit of the docility to the work of the Spirit. The journey of being a disciple of Jesus is a laborious one and yet restful. Laborious because we live in a world, which is dominated by the evil one who causes anger, hatred, jealousy, etc. among human beings. Restful because the disciple of Jesus is sure of his destiny.
Being a true disciple of Jesus includes making continual efforts at living the gospel and pursuing the heavenly reward. As Saint Paul says "Work out your own salvation" (Phil 2:12). This statement assumes that our initial salvation had nothing to do with our works. Our final salvation depends on a lifetime of keeping the faith, following the commandments, persevering in good works, striving for holiness, praying in earnestness and fighting against the forces of evil and the selfish demands of the flesh, which drag us down. This obligation is so serious that we pursue it with, "fear and trembling" i.e. with a sense of awe at serving the living God and a sense of dread at the prospect of sinning against him.
Stephan, paid this cost with his blood. He kept the precepts of the Lord faithfully with his life and ministry. His death was the result of tensions that escalated from the false accusations. Filled with the Holy Spirit, he did not fear human agents of persecution. He knew that men can impose suffering and death on the body but cannot force spiritual death on the soul. He was able to face it because as Jesus says in the gospel, he laboured for the food, which endures to eternal life, which the Son of man gives. As a disciple of Jesus, may we be ready to receive the crown of martyrdom, if it awaits us.
---
Response: Blessed are those who walk in the law of the Lord.
---
Copyright ©2023 ©Springs of Living Water  http://springs.carmelmedia.in