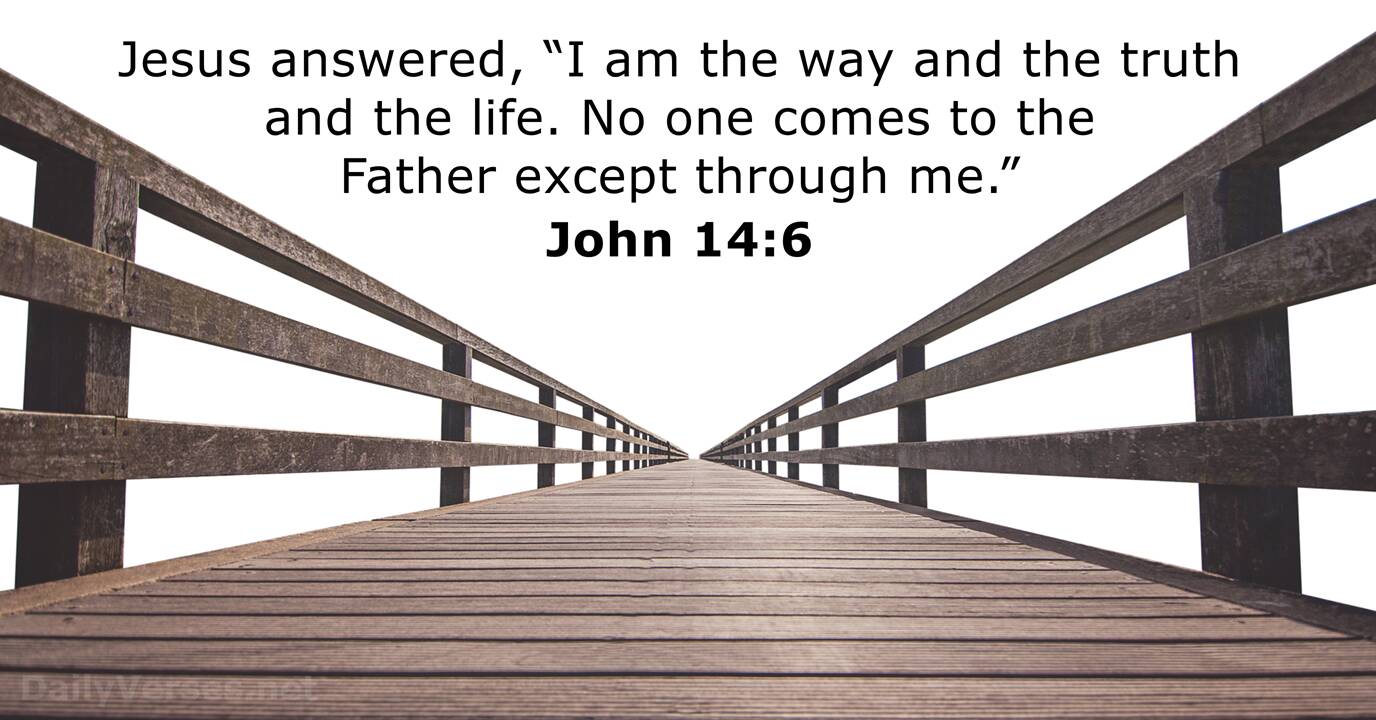 ---
FRIDAY, FOURTH WEEK OF EASTER
Acts 13: 26-33;                       Ps 2: 6-11;                  Jn 14: 1-6
---
OUR FINAL DESTINATION
In the Sermon on the Mount, Jesus instructs us not to worry about our food and clothing. Our Heavenly Father will take care of our needs in this earthly life, just as he looks after the birds of the air and the lilies of the field (cf. Mt 6:25-34). In today's gospel, he tells us not to be too anxious even about life after death. He has prepared everything for us! We are familiar with the setting. At the last supper, Jesus is preparing his disciples for the days to come when he will no longer be with them. After Jesus foretells Judas' betrayal and Peter's denial, he must have noticed their confused looks. The future looked bleak. So Jesus assures them that everything is proceeding according to his Father's plan: "Believe in God; believe also in me."
Then he tells them he is going to prepare a "place" for them in his Father's "house." When describing heavenly realities, we must bear in mind that nothing on Earth is comparable to anything in Heaven. Hence any depiction of heaven using images familiar to us will be unsatisfactory. Pope (St) John Paul II, makes it clear: "In the context of Revelation, we know that the "heaven" or "happiness" in which we will find ourselves is neither an abstraction nor a physical place in the clouds, but a living, personal relationship with the Holy Trinity. It is our meeting with the Father which takes place in the risen Christ through the communion of the Holy Spirit. (General Audience, 21 July 1999).
Sometimes, like Thomas, we feel lost. Unless we know the right destination, we will never find out the right path. Jesus clearly explains that we are made for heaven and he himself is the way to get there. In other words, he explains who we are, and to whom we belong. Take time today to meditate on the place Jesus has prepared for you and if you are on the path that will get you there.
---
Response: You are my son. It is I who have begotten you this day.
---
Copyright ©2023 ©Springs of Living Water  http://springs.carmelmedia.in