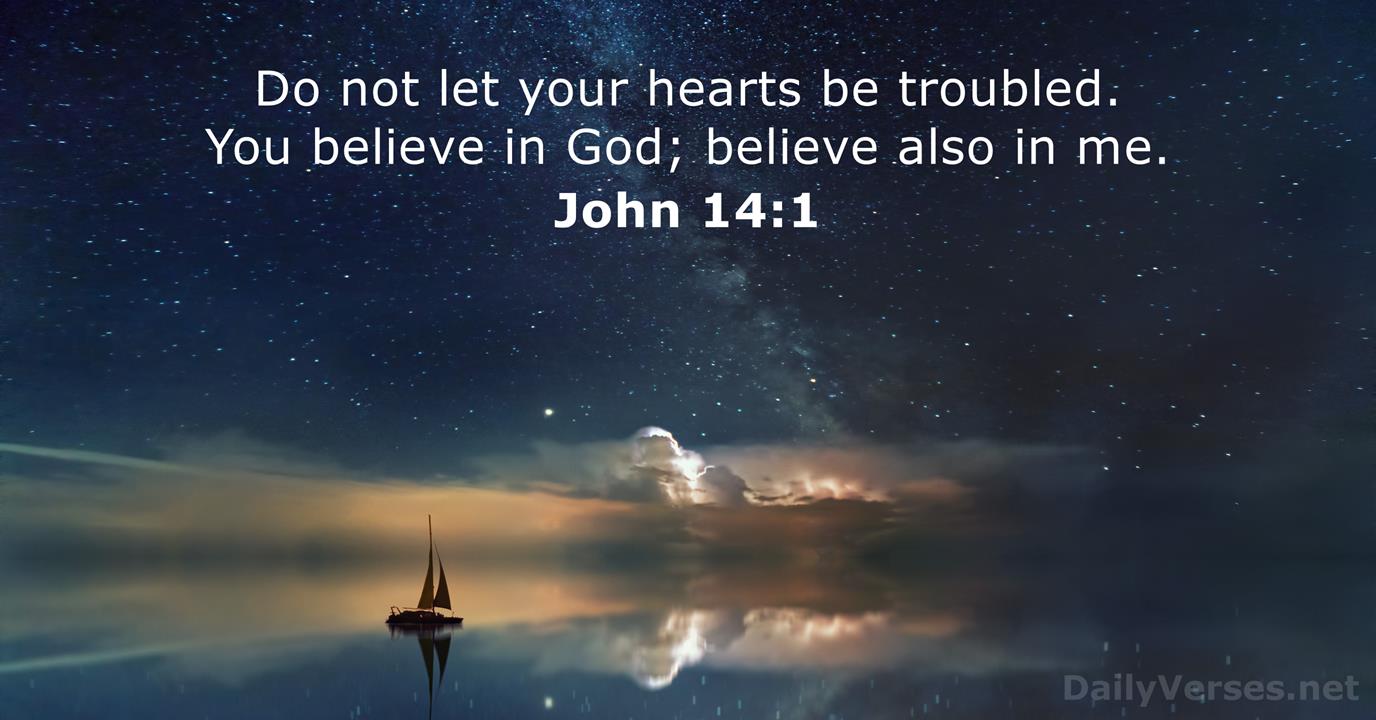 ---
SUNDAY, FIFTH WEEK OF EASTER
Acts 6: 1-7;                 Ps 33: 1-2,4-5,18-19;             1 Pt 2: 4-9;                 Jn 14: 1-12
---
BUILDING A LIVING COMMUNITY
Jesus told his disciples that he was going ahead of them to prepare a place for them. "My Father's house has many rooms…  And if I go and prepare a place for you, I will come back and take you to be with me so that you also may be where I am." What are the rooms he is intending to build?
One of the characteristics of the early Christian communities described in the Acts of the Apostles is the absence of classes or distinctions based on caste, culture or recognized dignity. All believers were considered equal. No one would be called rabbi because there was only one Master and they were only disciples. They lived as brothers and sisters, and no one claimed the title of father. They only had one Father in heaven (Mt 23:8-10). They neither knew degrees in terms of holiness. "Saints" was the collective title which they were fond of calling themselves (Phil 1:1; Eph 1:1; Rom 1:7).
Yet the ministry of service was kept in high regard. Saint Paul reminds the Corinthians "to one he gives the language of science, to another that of wisdom, to another faith, to another the gift of healing. Another works miracles, another speaks in tongues and still, another interprets" all for the common good (1 Cor 12:7-11). Peter recommends to "serve one another with the gifts each of you received thus becoming good managers of the varied graces of God" (1 Pt 4:10). With this ministerial Church, "whose cornerstone is Christ and whose foundations are the apostles" (Eph 2:20), our current communities are called to evaluate themselves.
In the second reading, Peter likens the Church to a spiritual building whose builder is God and whose living stones are people. The construction began with a solid rock as the foundation for the whole building: Christ on whom God has also placed other stones, those who believed in him. United with Jesus, they form a new, stunning temple (vv. 4-5). The Old Testament (Ps 118:22) announced that one day God would take the stone which the builders rejected and would put it at the base of a new house (v. 6). The prophecy is fulfilled on the day of Passover. God chose Jesus, rejected by political and religious leaders of his people and placed him as the foundation of the new sanctuary. The ancient temple of Jerusalem was built with material stones. It was a place where sacrifices of lambs and bulls were offered. This was replaced by a new temple wherein each one, together with Christ, immolates spiritual holocausts pleasing to God: the holy, blameless and a life filled with works of love. By offering these sacrifices, every disciple becomes a priest in baptism.
The Gospel passage is taken from the first of three farewell speeches given by Jesus at the Last Supper after Judas went out to implement his intention of treason. "In my Father's house there are many rooms; … I shall come again and take you to me. Yet you know the way where I am going" (vv. 2-4). Jesus seems to be saying that the time for him to go to heaven has come. He promises that there he will prepare a place for his disciples.
Thomas replies on behalf of all: we do not know this "way" and we cannot guess where you want to go. Jesus explains: he himself will be the first to run the "way." Once his mission is accomplished, he will be back and will take the disciples with him. He will infuse them with his courage and strength, so they will be enabled to follow in his footsteps. What the "way" is, is now clear: It is the difficult path toward Easter. It demands the sacrifice of life. Jesus talked about it many times, but the disciples were always reluctant to understand. When he insisted on the "gift of life," they preferred to be distracted, thinking about something else. Whoever has agreed to follow the "way" travelled by Jesus, finds himself immediately in the Kingdom of God, in the Father's house. This house is not paradise, but the Christian community. Today we understand that every Christian should be active, everyone has work to do within the community. The Father will continue to realize in the disciples the works of love that he accomplished in Jesus.
---
Response: May your merciful love be upon us, as we hope in you, O Lord.
---
Copyright ©2023 ©Springs of Living Water  http://springs.carmelmedia.in