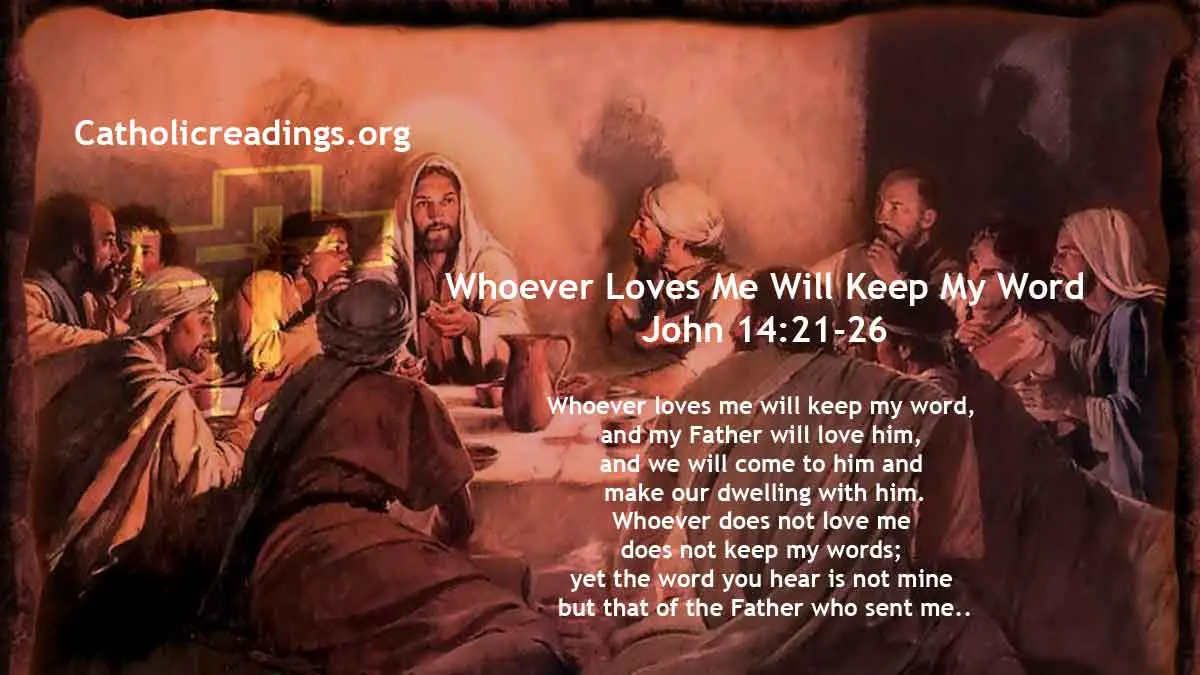 ---
MONDAY, FIFTH WEEK OF EASTER
Acts 14: 5-18;                         Ps 115: 1-4, 15-16;                 Jn 14: 21-26
---
GOD IN DISGUISE
Ovid's Metamorphosis tells how the Greek gods Zeus and Hermes, walked around the district of Lycaonia, in disguise, looking for a place to stay for the night. The people of that place refused to show them hospitality. Eventually, an elderly couple welcomes them into their home and in return, the gods reveal their identity and promise to fulfil their dearest wish, which was to be united with each other forever. Their wish was fulfilled by their metamorphoses into two trees wound around each other in an eternal embrace. Less than two generations after this story was published, in that very district, Paul and Barnabas are identified as Hermes and Zeus respectively. Because of a miracle performed by Paul, the people think that the gods have come to their town again in disguise and are eager to show them hospitality remembering how the couple were blessed by their union.
In the Gospel, Jesus speaks about a different kind of hospitality and union. Jesus expresses His desire to make the heart of the one who loves Him a dwelling place where He can abide with His Father. A person who really loves Him is the one who keeps His commandments. This person, in turn, will be loved by God and Jesus promises that the Father and He will come and make their home in his/her heart. This embrace of love, of the trinity with his creature is termed as union with God. The heart of man was created precisely for this union of love, where all the cravings of the human heart are fully satisfied.
Jesus comes to us today in disguise (in the poor, the sick, the hungry, the naked and the rejected cf. Mt 25:34-36) looking for a place to abide. If we really love Him, He says, we will keep His commandment and His commandment is this, "That you love one another as I have loved you." (Jn 13:34) Do this and you will experience the embrace of love, of the Trinity dwelling within you.
---
Response: Not to us, O Lord, but to your name give the glory.
---
Copyright ©2023 ©Springs of Living Water  http://springs.carmelmedia.in