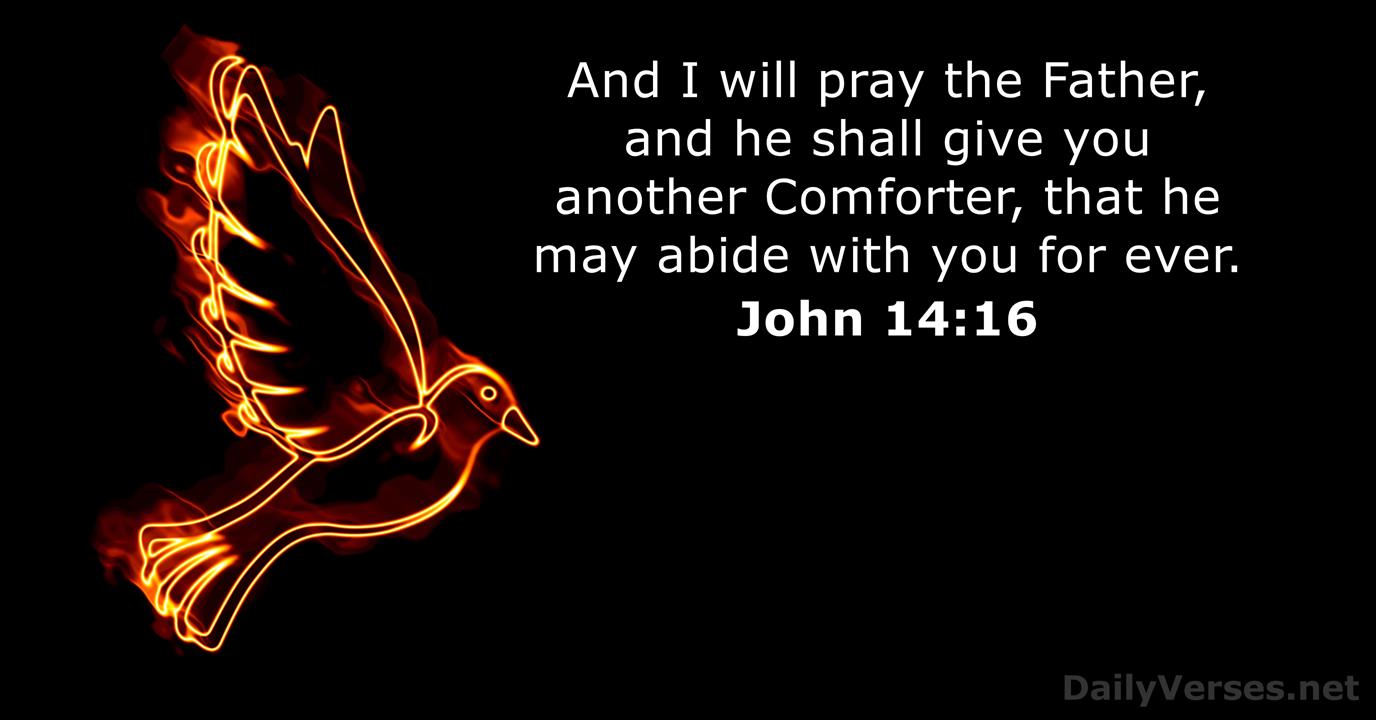 ---
THURSDAY, SIXTH WEEK OF EASTER
Acts 18: 1-8;               Ps 98: 1-4;                  Jn 16: 16-20
---
PEOPLE OF RENEWED FAITH AND HOPE
Today's Gospel passage is a promise to us by our Lord Jesus Christ. It is the promise to visit us again to turn all our sorrows into joy. Since we have hope in this promise, we shouldn't feel sad like the ones who have no hope. The apostles are filled with sorrow as they did not understand what Jesus was telling them when he was speaking about seeing him and yet at the same time not seeing him. They could not comprehend that Jesus was telling them about the three days of his lying in the grave. That was the time they couldn't see him. When Jesus said that again for a little while they shall see him, Jesus was telling them about the forty days between his resurrection and ascension. Though at that time they were without hope, they were filled with renewed hope and faith when the Holy Spirit descended on them.
This hope and faith are what Saint Paul preached to all the Jews in today's First Reading. He is preaching to them to bring them to the faith of Christ. Not only to the native Jews but the Greeks as well. He persuaded them about Christ with affection and many were convinced by his gentle teaching. But still, there were many native Jews who did not accept this promise willingly. So, Paul turned to the Gentiles as the promise of Jesus shouldn't go in vain. This promise became a ray of hope for the Gentiles who believed in the promise of Jesus that he would return soon. He was all the more excited to preach when his fellow preachers Silas and. Timothy brought him good news from the churches where they were preaching. Paul saw the fruits of his labours by being welcomed in Corinth by Jewish officials even though the commoners had rejected him.
Today the Catholic Church honours St. John I, Pope, a martyr for the faith – the same faith that Paul preaches and Jesus talks about in the Gospel – it is that conviction and that faith that has kept Christianity strong till today!
---
Response: The Lord has shown his deliverance to the nations. 
---
Copyright ©2023 ©Springs of Living Water  http://springs.carmelmedia.in