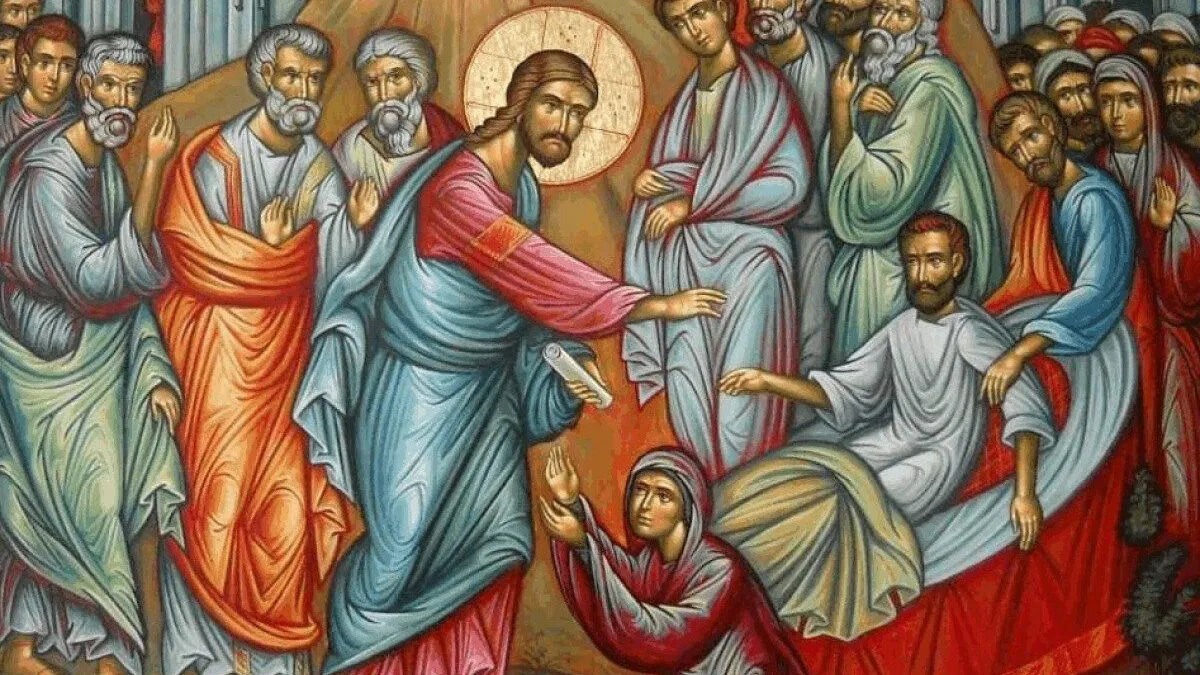 ---
TUESDAY, TWENTY FOURTH WEEK IN ORDINARY TIME
1 Tm 3: 1-13;                         Ps 101: 1-6;                Lk 7: 11-17
---
HE LOVES US WITH A COMPASSIONATE HEART
"We have merely to love him, Without looking at ourselves, Without examining our faults too much". – St Therese of Lisieux
Jesus is the part of God that is love manifest. His love does not stop at the functional, active areas of our lives, but it reaches out to the worn and torn, the broken and the dead portions that we wish to bury as well. When Jesus saw the woman whose son had died, he was immediately moved to compassion. This feeling that the heart of Jesus felt deeply, was beyond mere empathy or altruism. Empathy refers more generally to our ability to take the perspective of, and feel the emotions of another person. But compassion goes further. Compassion is the feeling that arises when you are confronted with another's suffering and you relieve that suffering. Jesus was so affected by the woman's grief that turned towards her and comforted her. He said to her – do not weep. It seems almost that Jesus foretold- the grieving was unnecessary.
Then Jesus took charge, decisively. He touched the bier, and just like the stormy waters, his presence made the surrounding still. It perhaps was as if time had stopped. His authority reigned supreme. At that moment, all earthly notions, ideas and rituals stood no chance against the magnificent work that God was about to do. The paradigm was going to shift and the focus from death, darkness and suffering was going to move towards astonishing glory, light and new beginnings.
This day, in the Gospel – Jesus brought a son and a mother back to life. He also restored the power of faith back into weary hearts of despair. At such a turning point in all our lives, when things seem their worst, look to him, love him and trust him. His heart is compassionate and he heals the broken-hearted, making the unfathomable possible. In him, death has no victory, for his compassion can turn our deepest sorrow into our greatest joy!
---
Response: I will walk with blameless heart.
---
Copyright ©2023 ©Springs of Living Water  http://springs.carmelmedia.in