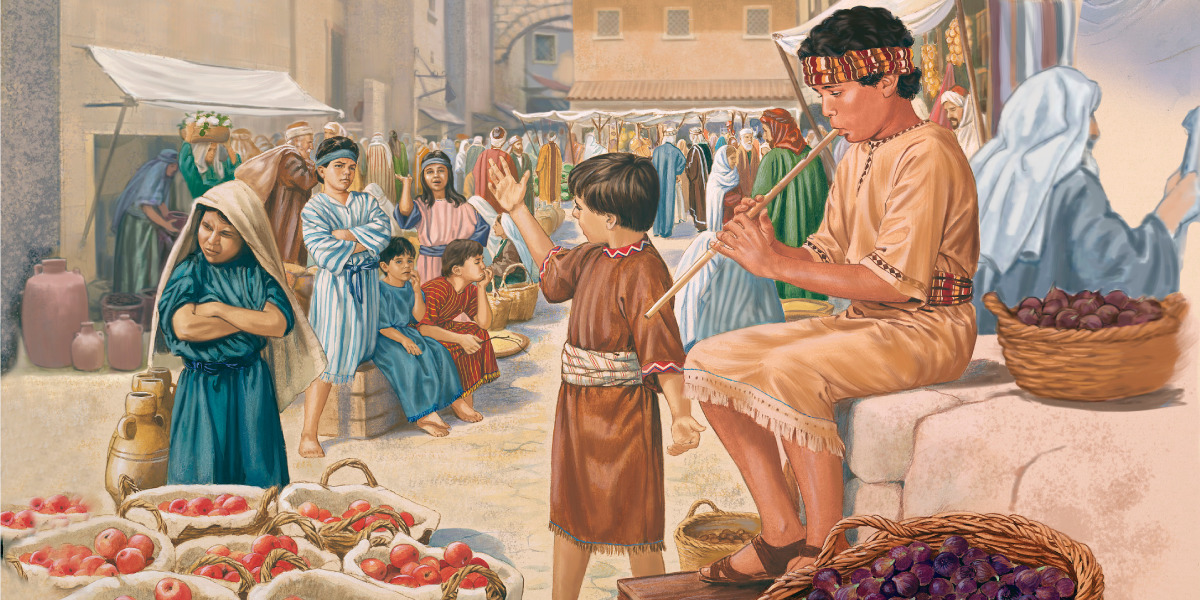 ---
WEDNESDAY, TWENTY FOURTH WEEK IN ORDINARY TIME
Memorial of Andrew Kim and Companions, Martyrs
1 Tm 3: 14-16;                       Ps 111: 1-6;                Lk 7: 31-35
---
FIGHT INDIFFERENCE AND SPIRITUAL BLINDNESS
How great are thy works, O LORD! Thy thoughts are very deep! The dull man cannot know, the stupid cannot understand this. (Ps 92:5-6)
Our readings today, especially the Gospel show the contrast between the great works of the Lord and the incredible spiritual blindness that is shown on the part of the Jews in his time to miss all the great blessings that came their way in the prophets and in Jesus.
Jesus uses the mind of children and their simple games to show us how indifferent we can become. He speaks about piping which means the music playing at the wedding and then the wailing, which is funeral tones, but he says that the people do not recognize that there are different seasons and times that require the right response from our end.
We celebrate at weddings, and we mourn at funerals. Likewise, it is right to mourn for our sins, when John the Baptist as a prophet asks the people to repent, and it is right to celebrate when Jesus the bridegroom is in our midst. But the Jews show indifference, a lack of understanding and support, but more so a lack of openness to see and understand what God is doing. Thus, Jesus calls them spiritually blind also (Jn 9:41).
How often do we find ourselves indifferent to the needs of our brothers and sisters, our fellow community or parish members? We even get jealous of what the Lord is doing through others. Instead of joining in the work and mission, we choose to be bystanders, sometimes indifferent and sometimes choosing to be blind to the needs of the mission and the people serving. I think Jesus is bringing out an important aspect of love and service, wisdom to notice the work of the Lord and to not fall into the temptation of being indifferent or spiritually blind.
---
Response: Great are the works of the Lord.
---
Copyright ©2023 ©Springs of Living Water  http://springs.carmelmedia.in