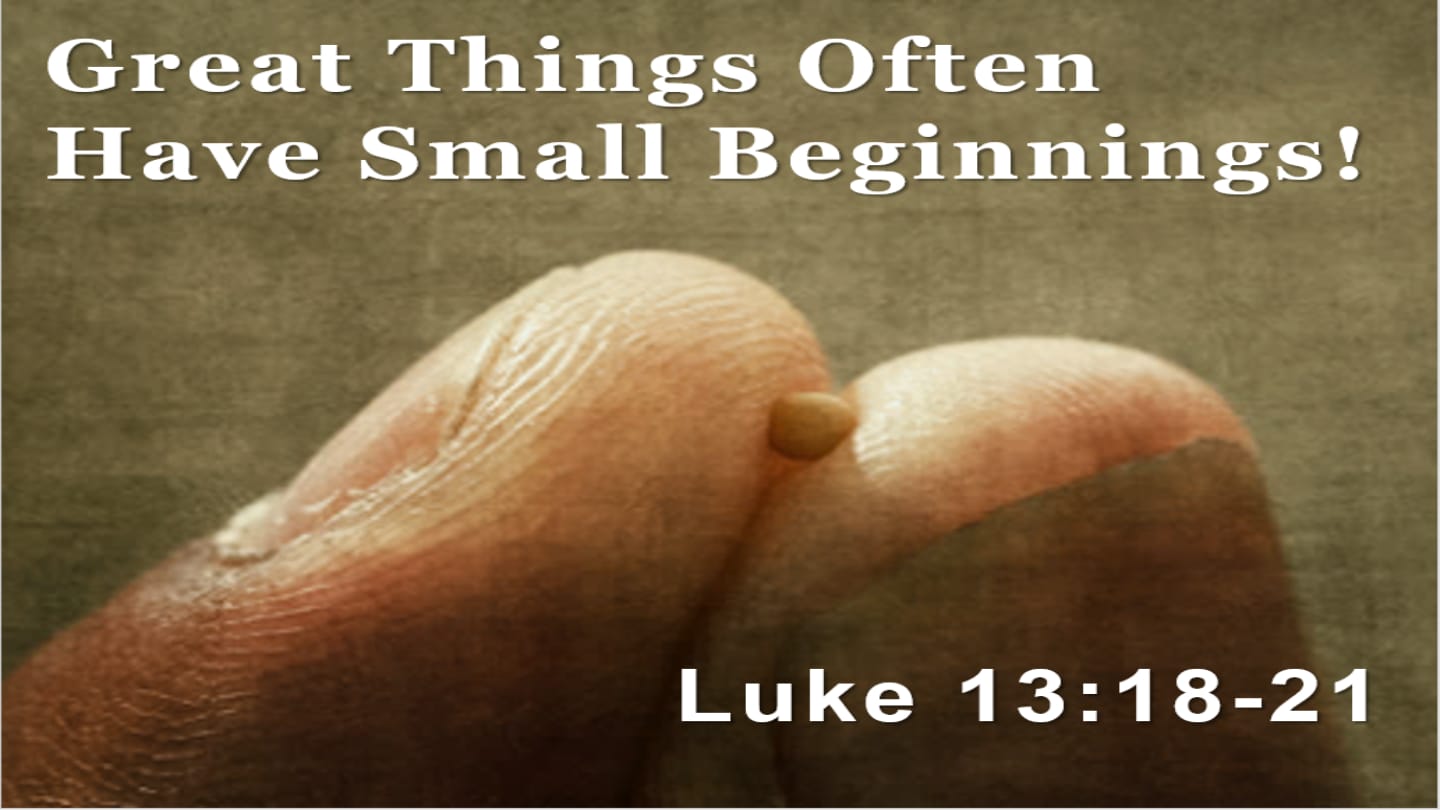 ---
TUESDAY, THIRTIETH WEEK IN ORDINARY TIME
Rom 8: 18-25;                        Ps 126: 1-6;                Lk 13: 18-21
---
SORROWS ARE NOT IN VAIN
The first reading expresses our faith in Christ even amidst suffering. St Paul writes, "For I consider that the sufferings of this present time are not worth comparing with the glory that is to be revealed to us." This is a bold statement, but it is founded on the truth of the gospel. In accordance with the scriptures, Jesus Christ came to earth to die for our sins. He suffered our punishment so that we may be pardoned and have eternal life. This is an incredible gift that we should never take for granted.
However, the gospel also warns us that we shall suffer in this life, we will feel sorrow, loss, and disappointment. Nevertheless, St Paul assures us that our sufferings are not in vain. They are part of God's design to shape us into the likeness of his Son. They also serve as a reminder that our hope is not in this world, but in the one to come. Paul concludes the text by declaring, "We wait eagerly for adoption as sons, the redemption of our bodies." This is a lovely representation of what we have to look forward to. We shall be adopted as God's sons and daughters, and our bodies will be cleansed from sin and death. This is a glorious hope, and it should give us strength to persevere through whatever suffering we may face in this life.
In today's Gospel reading, we find God's Kingdom, though a gift from the Lord sown in our hearts, requires our choice to believe to be established; it also requires our collaboration. Our current sorrow, while it may have small beginnings, has the potential to be a hugely transformative and expanding force that may provide peace, beauty, and shelter to our modern and sometimes turbulent world. Let us remember that our sufferings are not in vain and are part of God's plan for our salvation. And let us look forward to the day when we shall be fully conformed to Christ's image and our bodies will be rescued from sin and death.
---
Response: What great deeds the Lord worked for us!
---
Copyright ©2023 ©Springs of Living Water  http://springs.carmelmedia.in