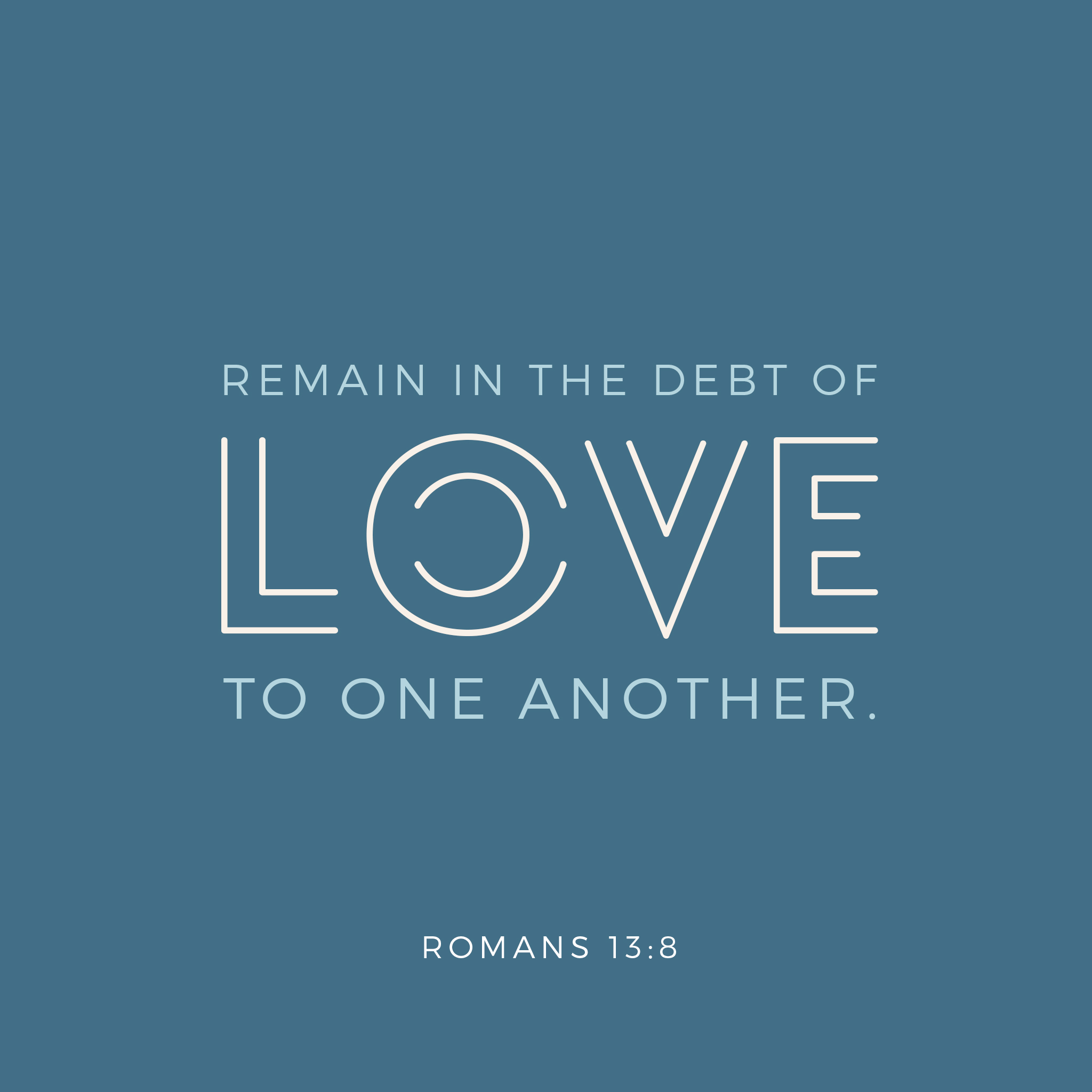 ---
WEDNESDAY, THIRTY FIRST WEEK IN ORDINARY TIME
Rom 13: 8-10;                        Ps 112: 1-2, 4-5, 9;                 Lk 14: 25-33
---
DEBTORS OF LOVE
A person who is in debt can never truly be at peace until and unless he repays whatever he owes the other. Saint Paul in today's first reading reminds us that all of us are debtors to each other. The face of the other cries out to me, seeking love from me. We are not aware that we owe the other this much and therefore we remain at peace ignoring or pretending to be deaf to the cry of the other. Nobody likes to be in debt, but love is such a debt that can never be fully repaid. The more you repay the other, the more you realise that you owe the other still more. And in sharing your love with the other you begin to experience a peace deep down that propels you to more love. We are also debtors to ourselves.
We owe ourselves the obligation to love ourselves. Love of self should be distinguished from self-love. Love of self implies doing that which is in tune with the will of God. Using our bodies for the glory of God and the service of others. To do this, I need to take care of myself, my physical, spiritual, and emotional health. Self-love, on the other hand, ignores the will of God completely. It culminates into sin and abuse of one's own body and the body of the other for one's self-gratification. The result of self-love is the ruin of one's health: physical, spiritual, and psychological.
Unless we get rid of self-love and learn to cultivate love of self, we will never know how to love our neighbour. Therefore, love for the other is yoked with love for oneself. Everything begins to fall into place when we are at peace with ourselves. This peace comes from true love. A love that fulfils all the commandments because it realises that it owes nothing to the other except the obligation to love. The beauty of this love is that it is all-inclusive. It does not analyse whether the other person is worthy of being loved or not because it is only conscious of its own debt.
---
Response: It goes well for the man who deals generously and lends.
---
Copyright ©2023 ©Springs of Living Water  http://springs.carmelmedia.in