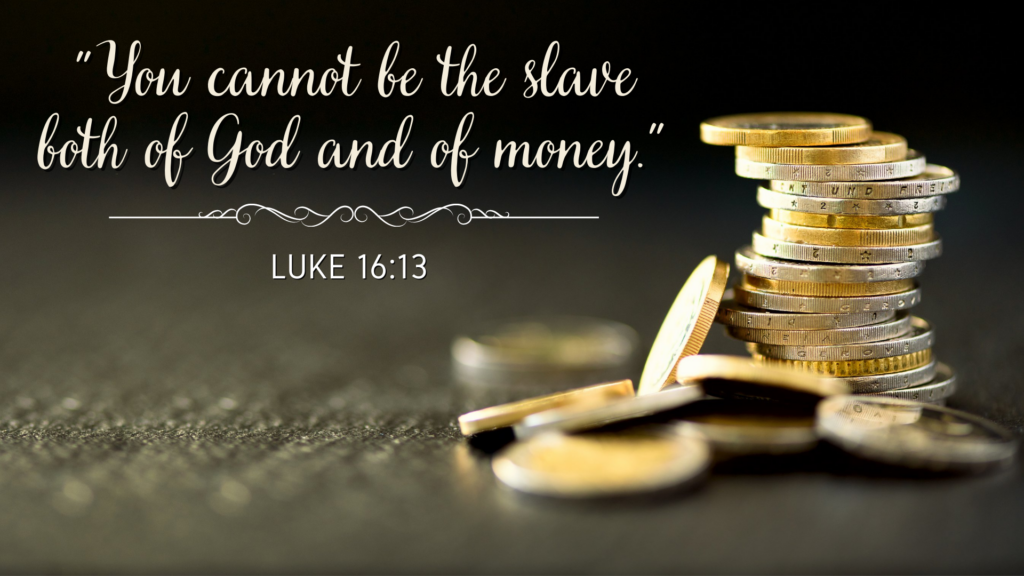 a
---
SATURDAY, THIRTY FIRST WEEK IN ORDINARY TIME
Memorial of Saint Martin of Tours, bp
Rom 16: 3-9,16,22-27;                       Ps 145:2-5,10-11;                   Lk 16: 9-15
---
GENUINE CONVERSION FROM INSIDE OUT
Today's Gospel passage can be interpreted in several ways:
Stewardship: Jesus emphasizes the importance of using worldly wealth in a way that aligns with God's kingdom and values. He encourages disciples to be faithful and responsible stewards of the resources entrusted to them, using them for the greater good, rather than for selfish or dishonest purposes.
Faithfulness in small things: Jesus suggests that being faithful with small matters demonstrates one's trustworthiness and readiness to be entrusted with greater responsibilities. This can apply to our material possessions, relationships, and other aspects of life. Being faithful to the little things, can have a ripple effect on our spiritual growth.
Proper perspective on wealth: Jesus warns us about the danger of becoming consumed by material wealth. He encourages believers to prioritize eternal values over riches, reminding them that they cannot serve both God and money. It is a call to examine our hearts and motivations.
Honesty and integrity: Although the parable features a dishonest manager, the focus is more on the shrewdness displayed by the manager, rather than condoning his actions. Jesus wants his followers to cultivate wisdom, discernment, and creative thinking, always guided by moral principles.
Pharisees' response: The Pharisees, known for their love of money, scoff at Jesus' teachings. Jesus confronts them, highlighting the importance of the right attitudes rather than outward appearances. He emphasizes that what is valued by humans can be detestable to God, calling for genuine transformation from the inside out. May we examine our relationship with wealth, stewardship, and the intentions of their hearts.
---
Response: I will bless your name forever, my king and my God.
---
Copyright ©2023 ©Springs of Living Water  http://springs.carmelmedia.in