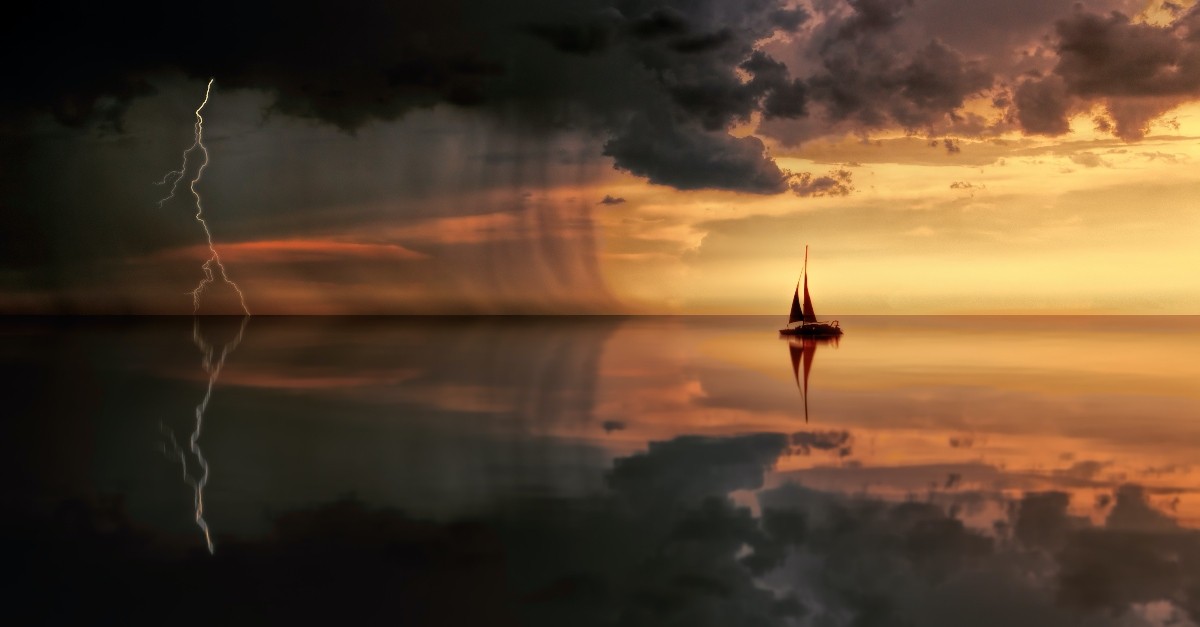 ---
FRIDAY, THIRTY SECOND WEEK IN ORDINARY TIME
Memorial of Saint Elizabeth of Hungary
Wis 13: 1-9;               Ps 19: 2-5;                  Lk 17: 26-37
---
FINDING TRUE PEACE AMIDST THE STORM
Every night when we close our eyes, do we know if we will wake up the next day? When we leave our homes for work or school, do we know if we will return home safely? Do we know what a newborn child will grow up to be? Life is uncertain yet we live with the hope of a new day.
In our lives, we really do not know what is going to happen to us in the next moment, nor when God will come to us. We live to worship and glorify the mighty creator of all the goodness that we see around us. We need to remind ourselves to live each day as it comes, to make the best use of our God given talents and virtues for the betterment of ourselves and society and to live a happy and content life. Yes, life gets difficult at times, we get burdened, but we need to ask God's strength to make bold and right decisions in life.
In today's gospel, God reminds us that our material possessions like wealth, status and education will be left behind on earth when we die, we can only possibly take peace and happiness with us when we move up to heaven. And this happiness can be acquired by doing good to others and spreading joy among our neighbours and the poor, oppressed and the needy. "Ask and you shall receive." (Mt 7:7) At times we may feel that our prayers are not being answered and so we get disheartened but God knows when and what He needs to give us. All we need to do is trust in His timings. If we do our best and let God do the rest then definitely, we will be happy and content and be ready to die peacefully knowing that we have lived a good life on earth and have completed our worldly mission successfully.
Today, let us take time and thank the Lord for His abundant gifts that we enjoy, especially the gift of life and recognize that we need to work towards bringing peace and goodness wherever we go.
---
Response: The heavens declare the glory of God.
---
Copyright ©2023 ©Springs of Living Water  http://springs.carmelmedia.in